Well I didn't get any art accomplished today, but that's ok because I did some much needed cleaning. I actually unpacked some boxes and straightened out a few closets and shelves to make more room. I hung my demon sword that desperately needed to be displayed. I'm happy with the progress I've made but still have a long way to go before everything's ship shape. I did find some pleasant surprises while I was poking around. I found part of my bouncy ball collection.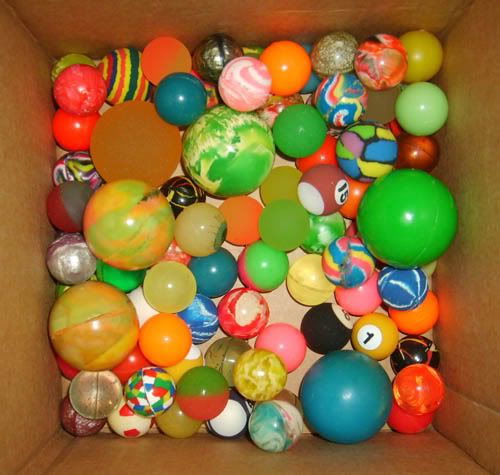 I'm so glad and I put all of these into a long thing tupperware. I know I have a bunch more in a cup like plastic tupperware. I wonder where those are? I really like clear bouncy balls with glitter or swirl in them. I also found some Chenille Chicks.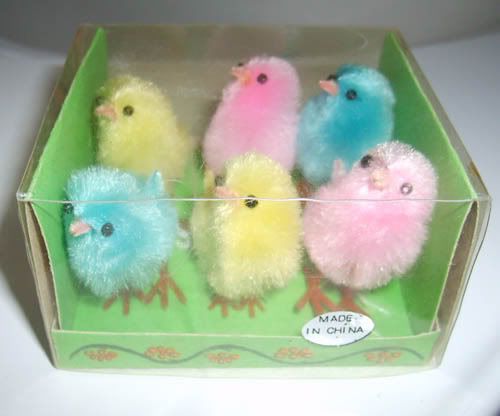 What's special about these is that there are blue ones. If you check my older posts you'll remember that I kept mentioning how I used to have blue ones and they are the hardest color to find. I'm glad I have at least two now. I'd like more especially in the larger size.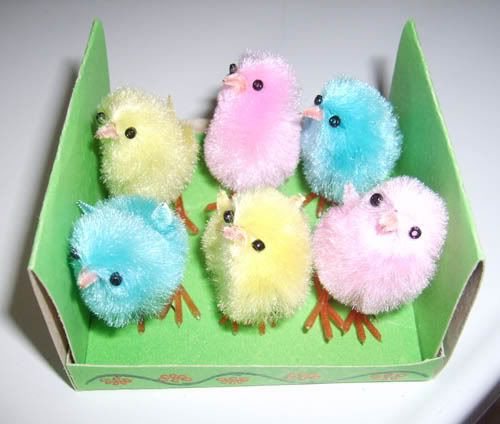 The thing about these chicks is they come with their feet in a little slot in the box. Once you get them out you can never get them back in. I don't know how they are in there in the first place.




I like the cute art on the side.

Something weird happened on Squiby. I had one pet that I had frozen and it grew up. I deleted it and got another one and this one grew up right away. I saw a thread that someone else had had this happened where their pet grew even though it was frozen but again I was hesitant to post. I might say I had the same thing happen. I PM'ed the artist in case he changed the level number and messed things up. I don't like the PM system on Squiby though. It seems cheap and chincy and I've heard it's prone to bugs. I don't trust it.
.