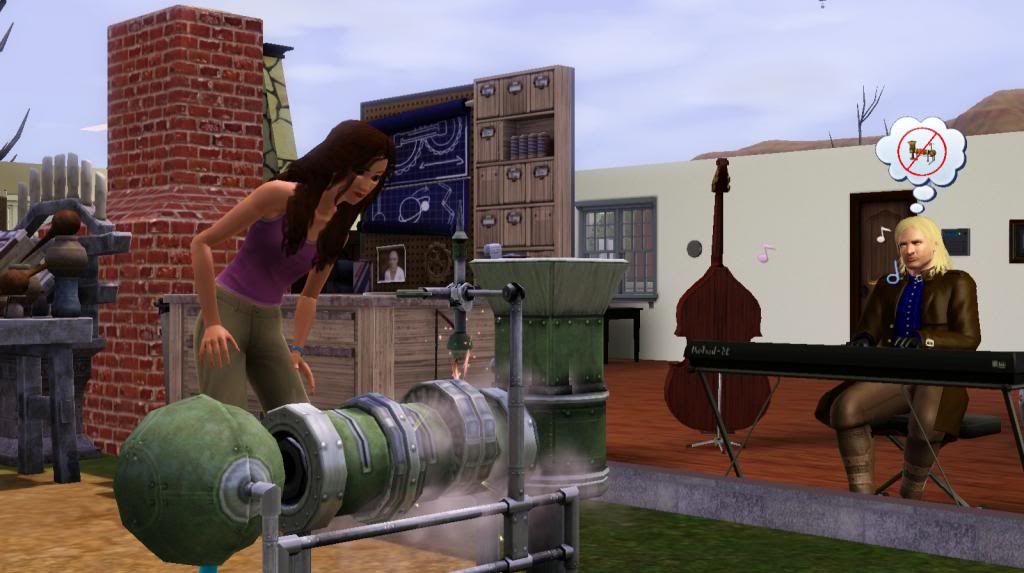 Leeanix happily uses the rock cutting machine. George is very annoyed while he practices piano.
Leeanix's bed has pumpkin sheets!
George looks so bored as he plays. Hehe, I liked that expression. I wonder what he's thinking.
He goes into the kitchen and makes pancakes for the first time.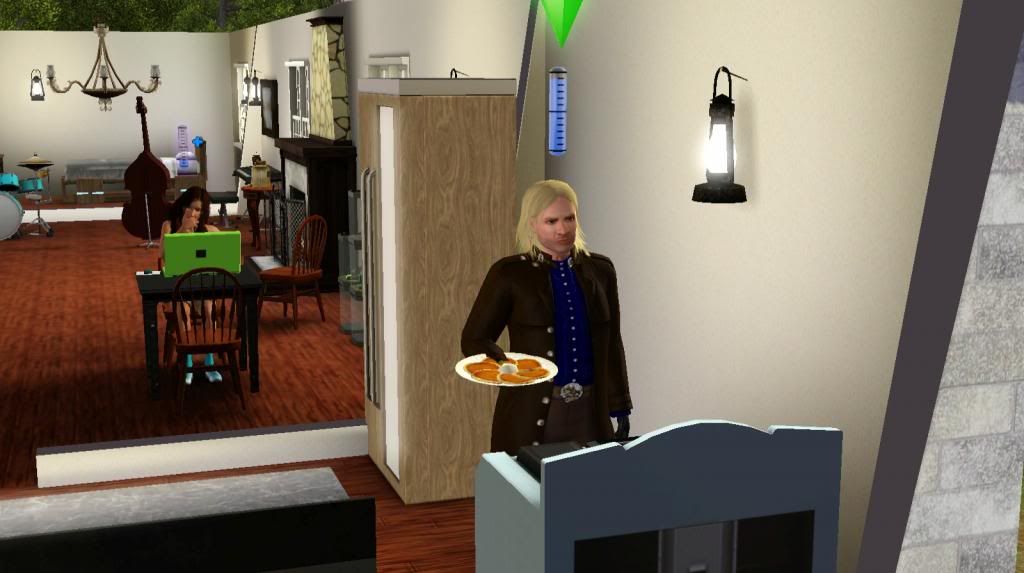 Apple pancakes and they turned out nice. Leeanix is playing chess on the laptop.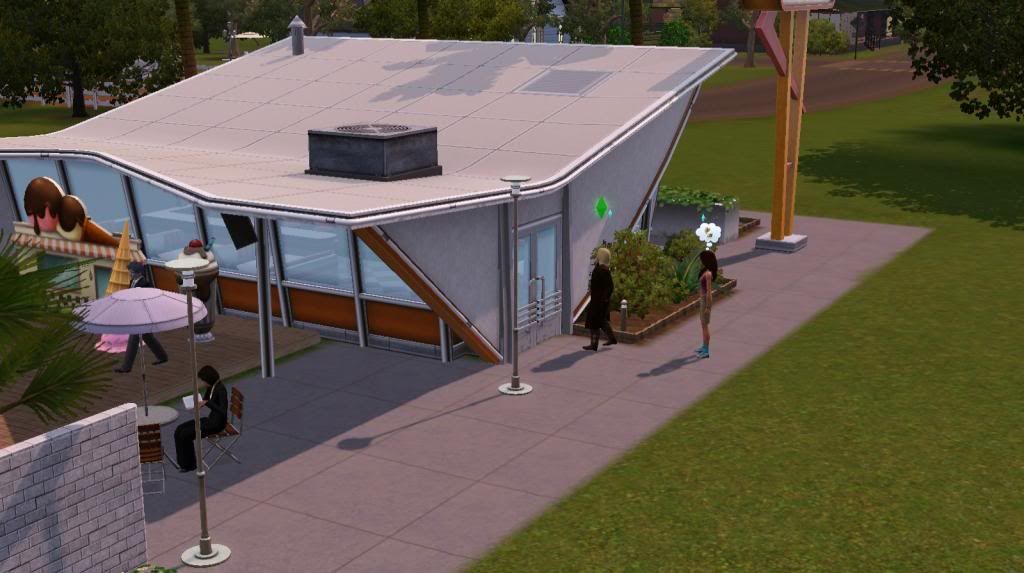 The two go out to the dinner for some sodas.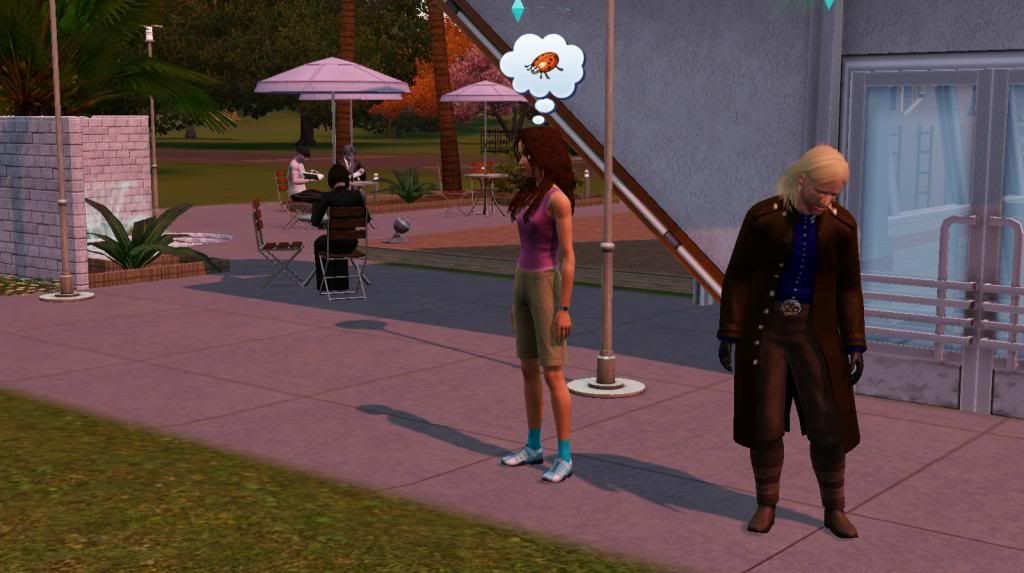 When they come out George must not have liked his and he was down. Leeanix was thinking about a ladybug she recently caught but noticed George was not happy.
She gave him a hug and things were all better. Almost. Ophidius showed up so George sent Leeanix home.
George set up his guitar and played. Muldoon was very impressed and tipped him several times. Cpt. Ahab watches.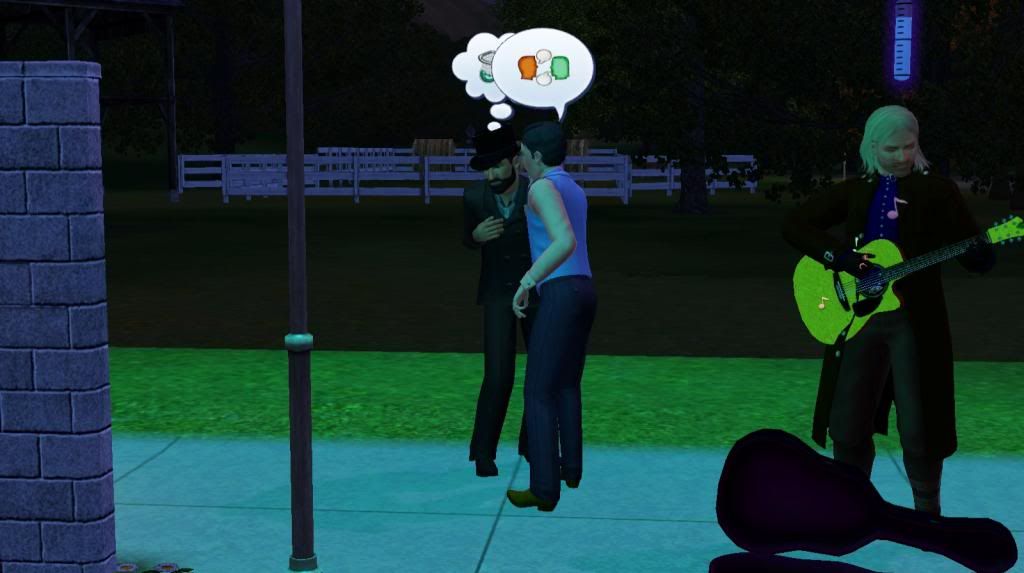 Ophidius goes up to Ahab and starts to bad mouth George. "He's not that great." Well he must have said something else wrong.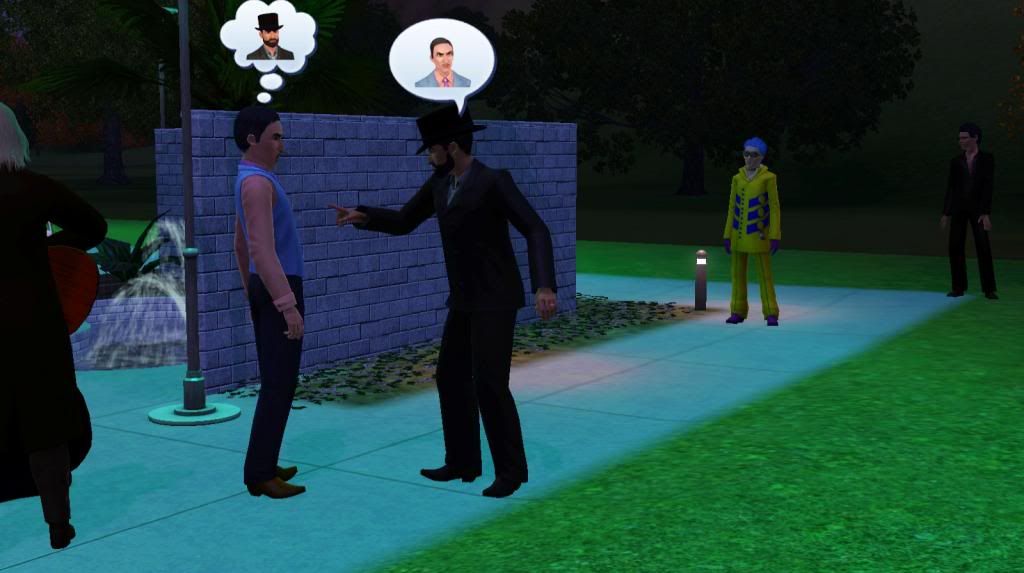 Ahab suddenly turns on him. "Avast that mouth boy, or I'll rid the world of ye!" WizVid from Stunt Dawgs laughs at Ophidius in the background. Ian Malcolm from Jurassic Park is just enjoying the music.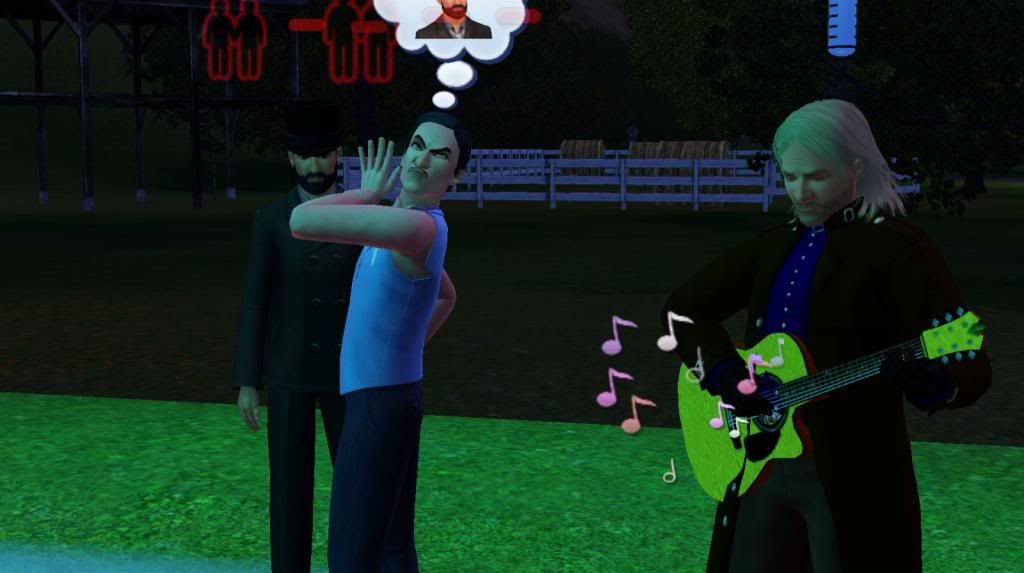 Ophidius turns his nose up to him. "This guy's crazy and believe me I know crazy."
Whiz Vid and Malcolm go to tip George while Muldoon and Mary Ann have a chat. Ophidius and Ahab are still yelling at each other.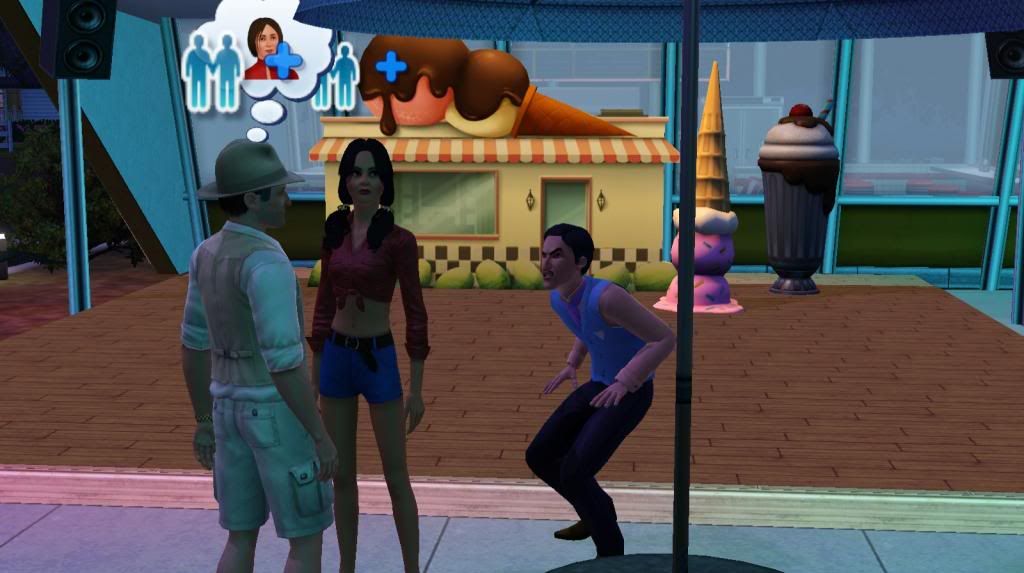 Not being able to have his way with Ahab Ophidius decides to scare Mary Ann instead.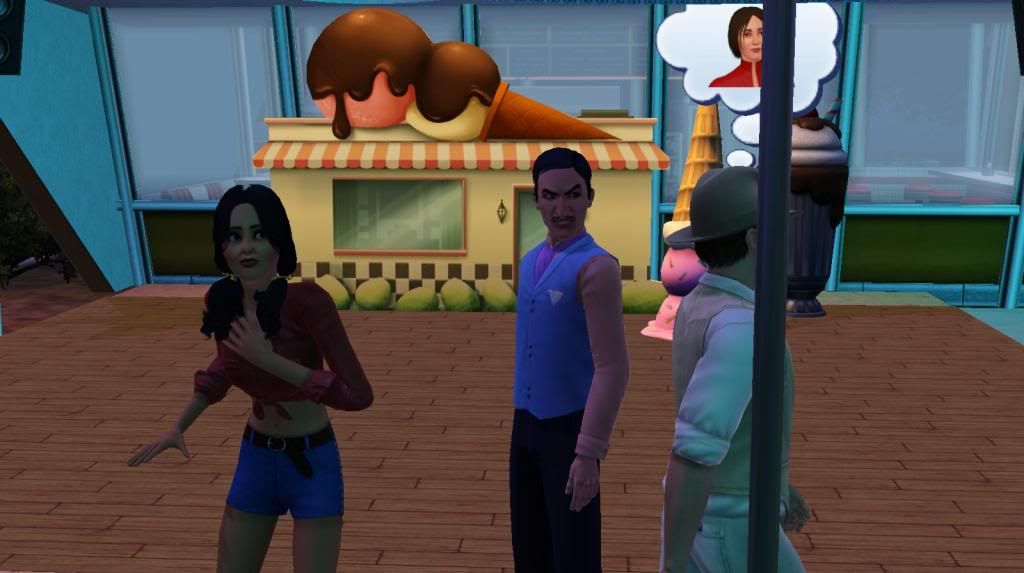 He succeeds. I love the wicked look on his face.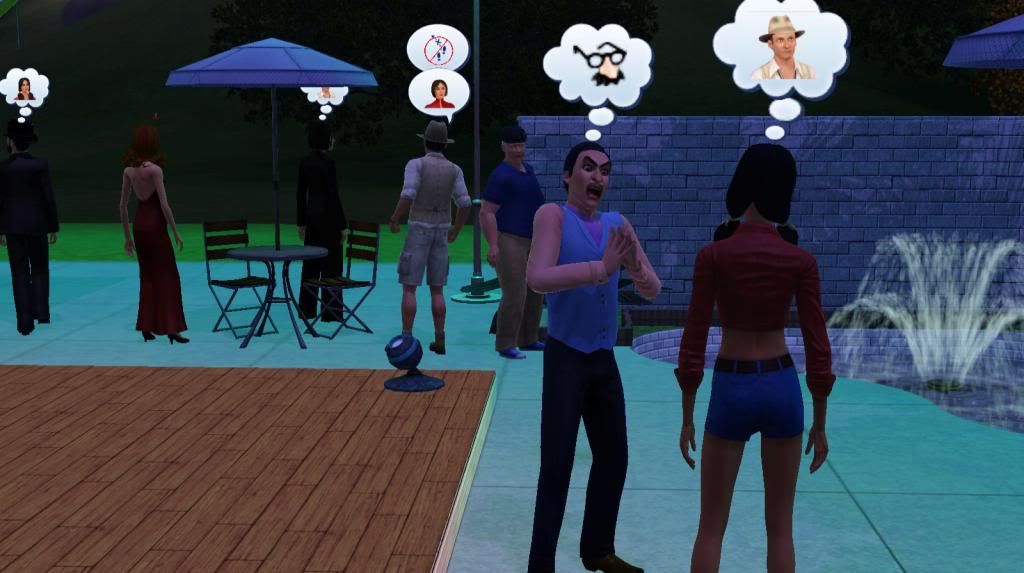 Then he laughs loud and crazy scaring her more.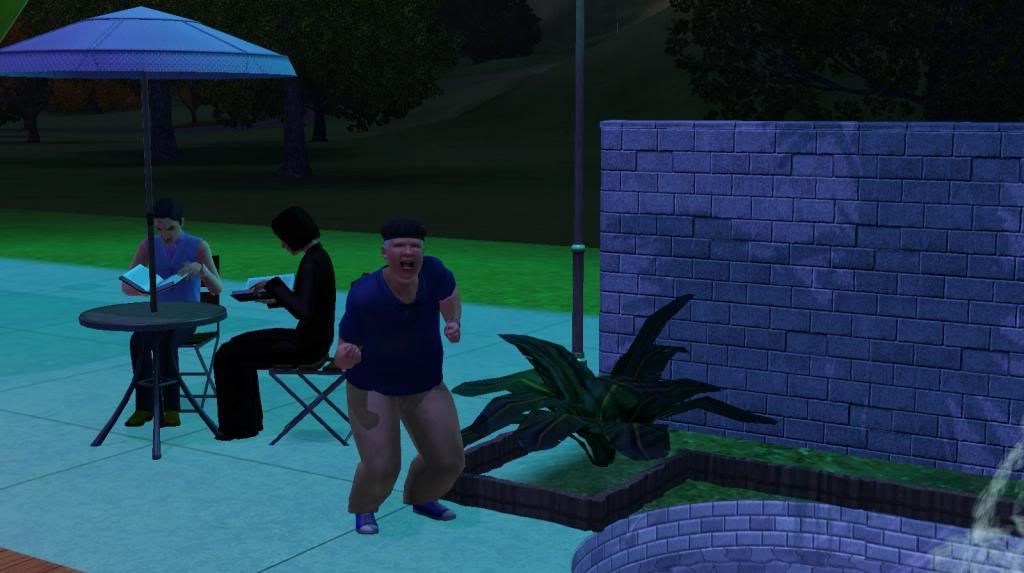 Meanwhile Skipper really gets into George's music.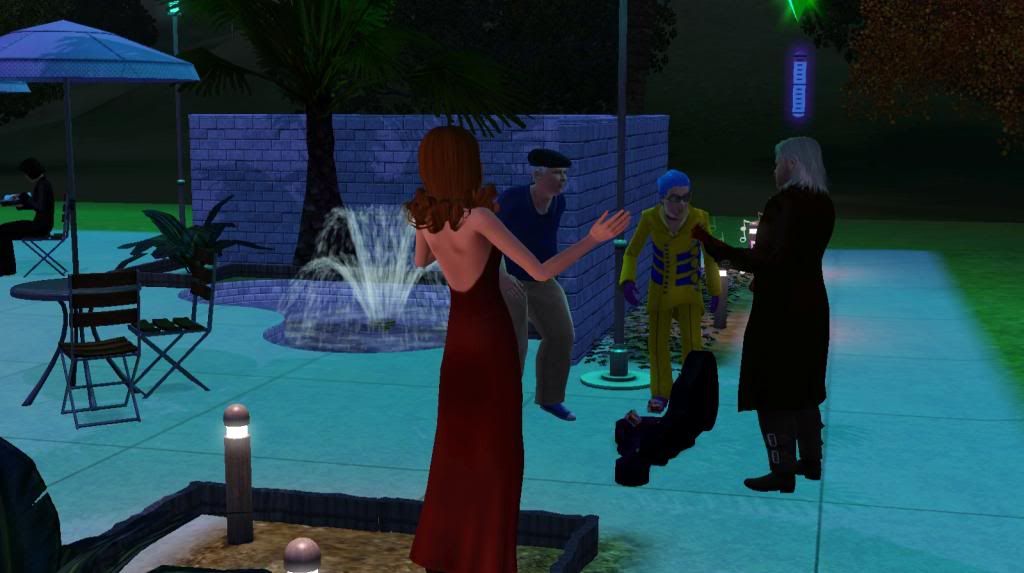 And so does Ginger. Everyone loved George's music and he raked in over 200 Simoleons.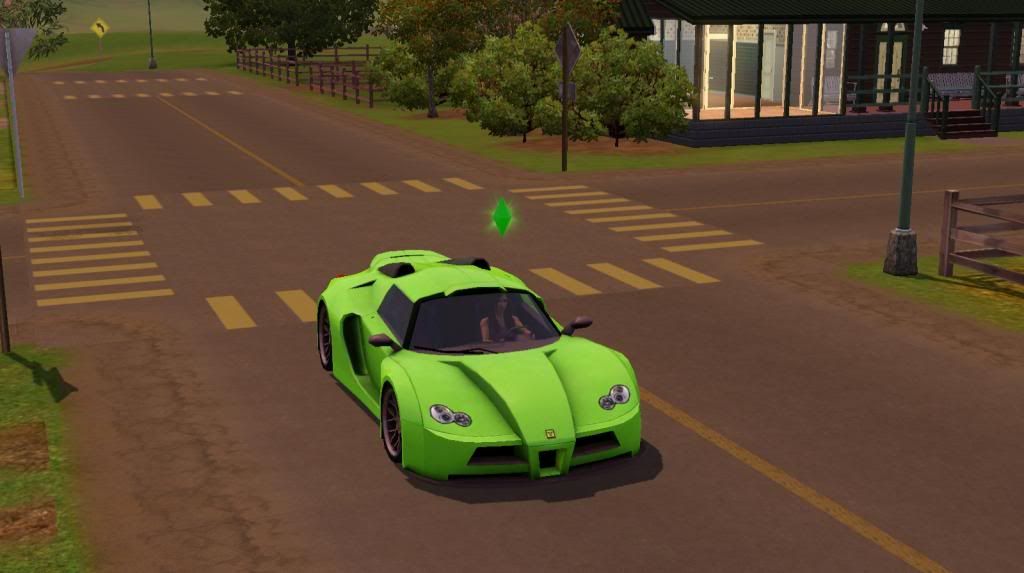 This is Leeanix's awesome car. I want it.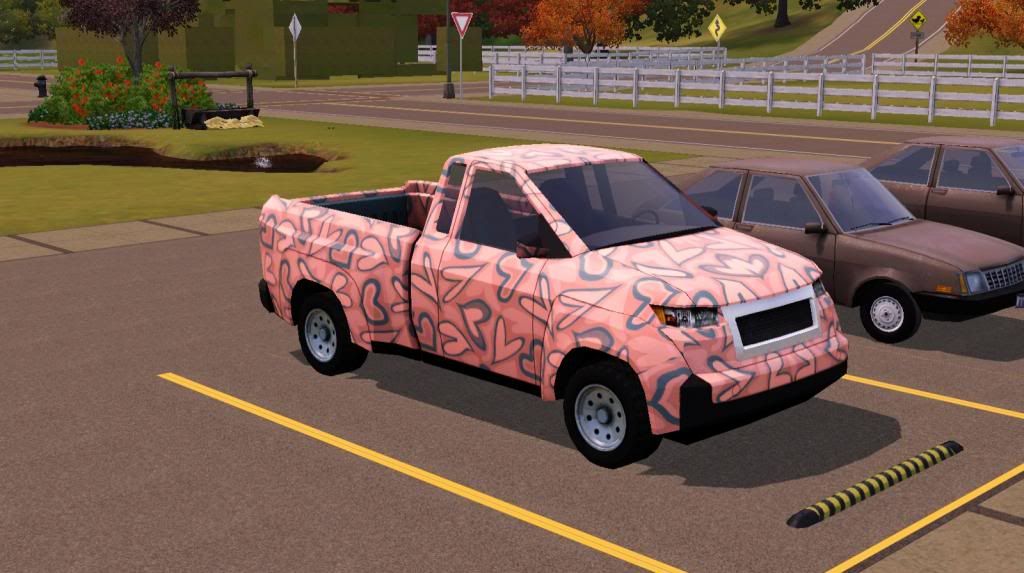 And I don't know who's ugly pink truck this is but it was so funny. It was parked out by the cat jungle place.
George pulls out the ingredients to make Goopy Carbonara.
He does pretty well. I love seeing them pull out different produce when they make new things.
But Leeanix had to clean out the fridge. George cooks more than they can eat.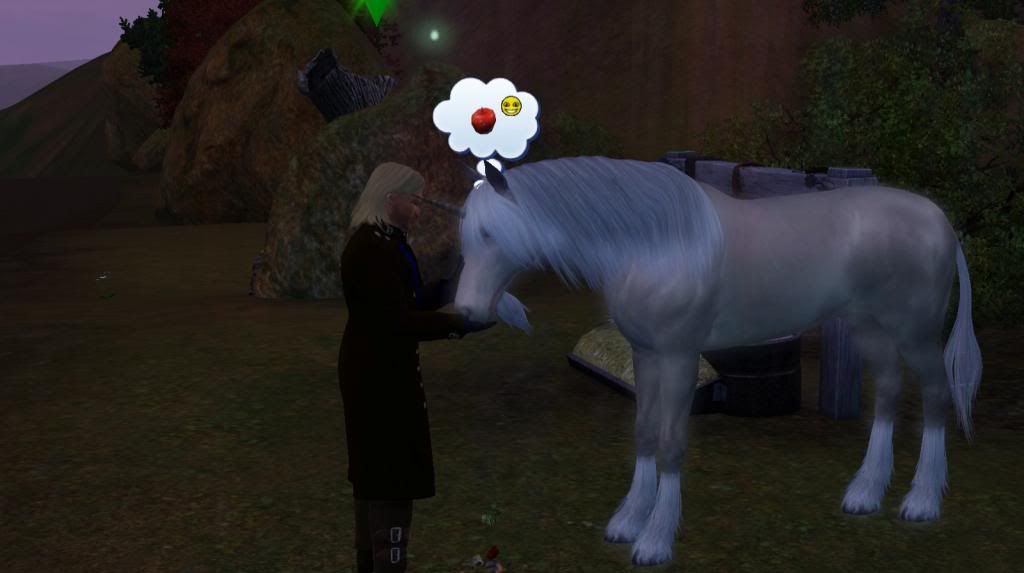 While out one morning George found a unicorn. He fed it apples.
Then he found a falcon and a deer. George is actually pretty good with animals.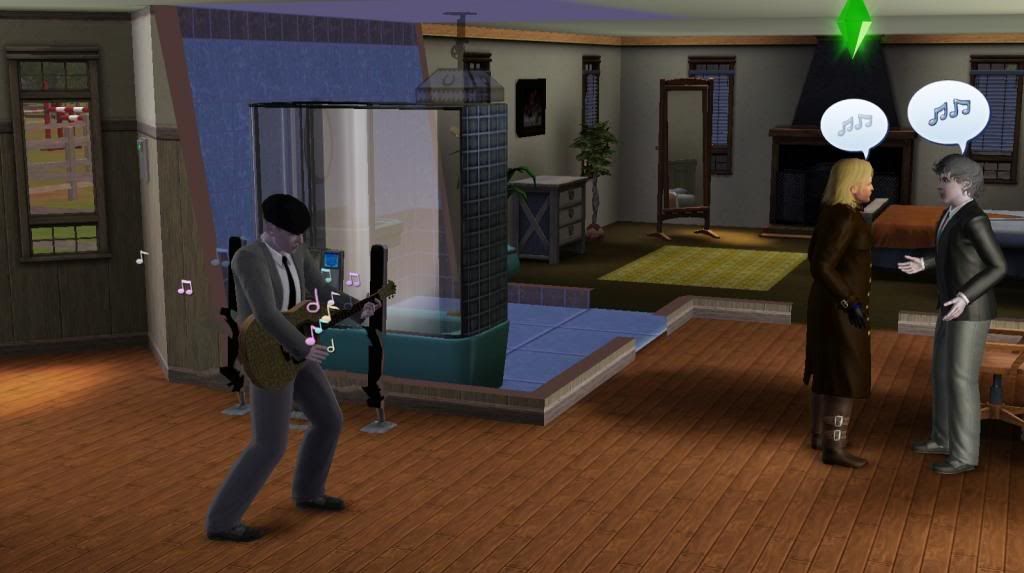 George went to visit the Three Stooges. While talking to Larry, Moe turned on the radio and started jamming to it. But Curly didn't like that.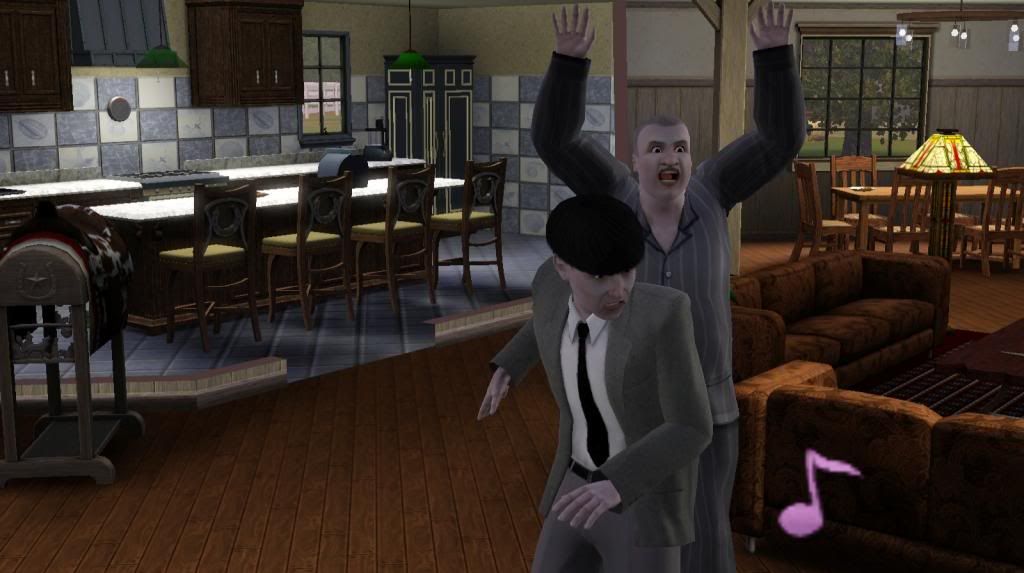 He came over and yelled at him. "STOP THAT!"
Scared the crap out of poor Moe. I thought his evil face was so funny and so out of character. Moe really looks like himself even when scared. This was my favorite thing that happened in the game this day.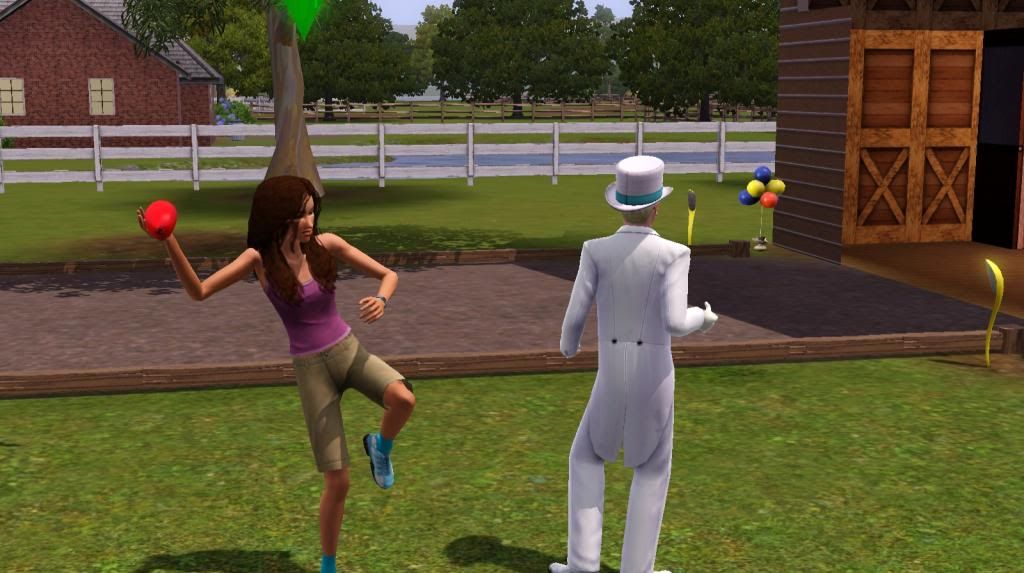 Leeanix met her friend Owen at the festival and tricked him. "Hey what's that over there?"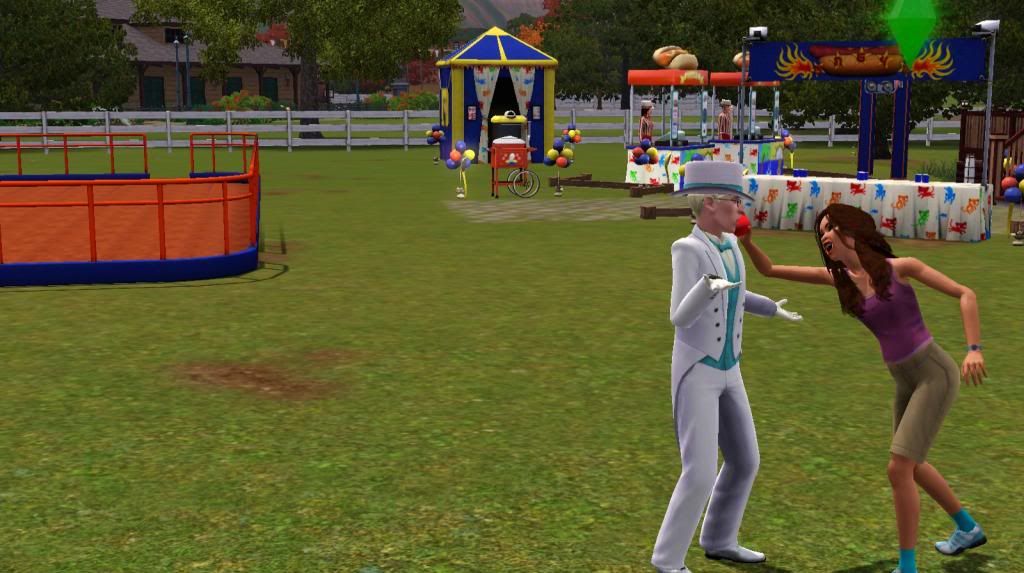 She looks so happy as she's about to nail him.
What? I didn't see anything.
And Leeanix nails him.
.