It's FINISHED! Finally I am done. This drawing has been in the works for over a year. That's awful I took so long, but the good thing is that I'm way better now than I could have been back then. So this is a scene from the unfinished story The Sun and the Water. ACTipton80, I know you said you wanted to see this done. Well here it is at last.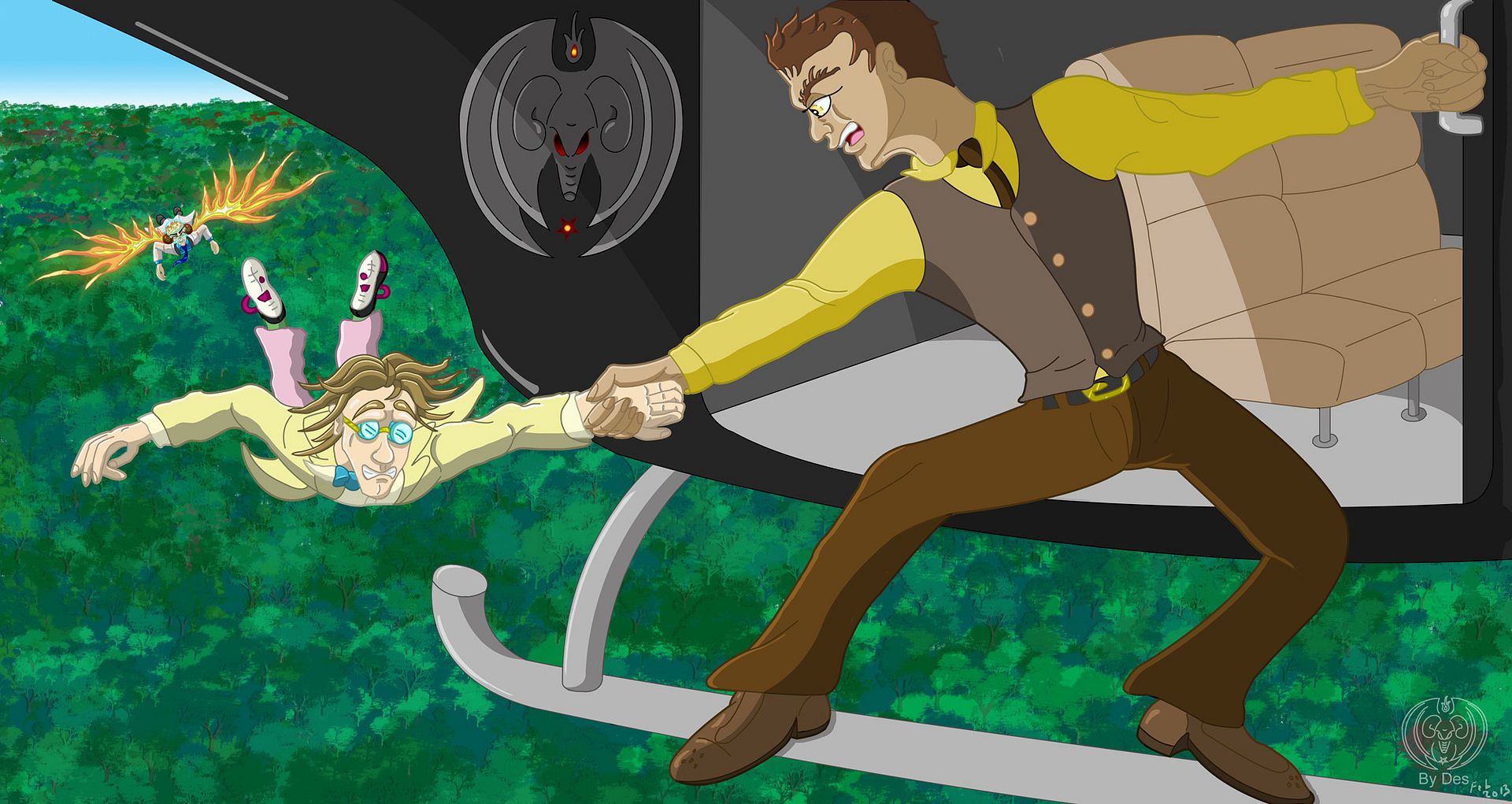 Click for full size.
I hope the full size works right. Photobucket is changing stuff. It used to take you to the full size but now some of them take you to the page instead and you have to do an extra unnecessary click. I am very happy with this. The background of trees and sky didn't take me that long. It was about four layers. So Cope and Owen had another battle. Cope wasn't doing well and had to escape so he flew off on his jet shoes. Owen was so furious about loosing him that his anger was strong enough for powered fly. His wings came out and he chased after Cope, but to Cope's horror. He called Solan who was going to a meeting in the Flare Enterprise company chopper. Cope was catching up to it but got hit in the feet with a fire ball. It destroyed his jets, but Solan managed to grab his hand just in time as Owen closes in from behind them. But Solan's grip isn't good and Cope's sweaty slimy hand isn't helping matters. I can just hear Solan screaming, "HANG ON!"
And since I didn't want to lose the detail I put on Owen here is a detailed view of just him.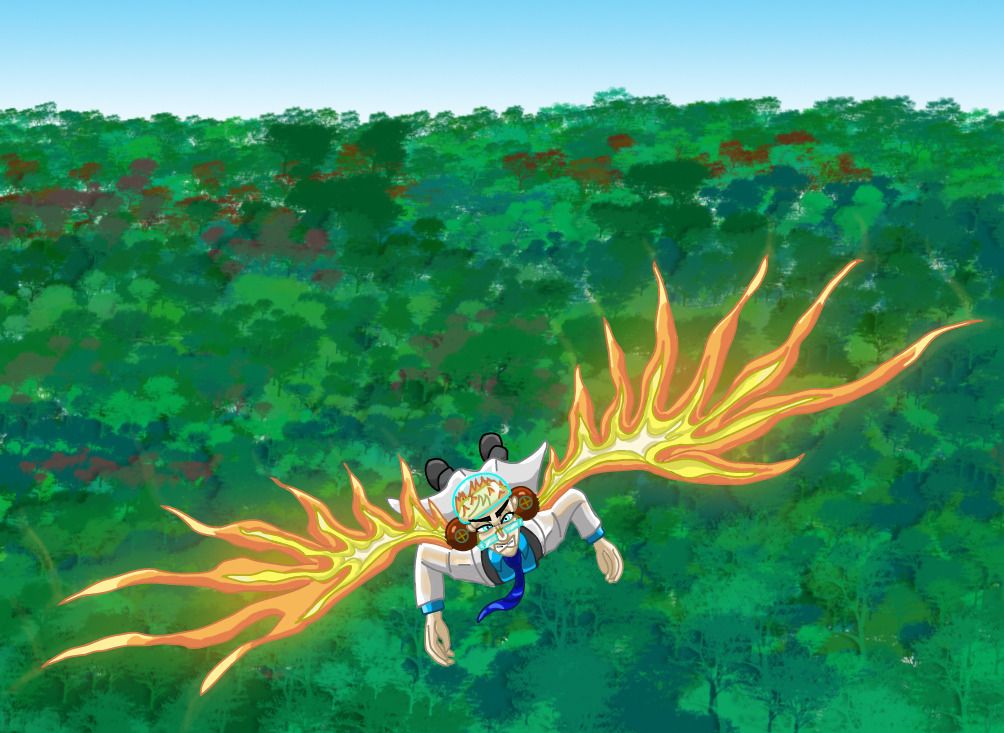 Click for full size.
I love this. Though it's still not fully detailed because it was a small image, I did draw him on a separate page and inked him as his own file because I knew I wanted to separate him from the rest of the image. He's got that murderous look in his eyes and he is intent on killing Cope.
.
Current Mood:
accomplished