I really enjoyed my day off with Chris today. It was much needed. We dropped of some boxes at the thrift store. Yes there's still junk we're getting rid of. Not as much but we're still not done with that. Then we went to Office Depot and I got more printing cards for making my Christmas ones this year. We also picked up new ink cartridges because we already ran out from just printing regular stuff. Then we went to Starbucks and had some coffee and a brownie. I asked one of the guys if they could add either more milk or more chocolate to my Peppermint Mocha because it tasted more bitter this year. I asked him if they had changed the formula. He said they had and that last year it was five pumps of chocolate and this year it's only four. So we went with that. I KNEW they had changed the formula. I could just tell. Well that made all the difference in the world. It tasted much better, just like last year. Now I know to ask for it with five pumps of chocolate. Victory!
But what was really awesome was that Chris told me what he wanted to get me for Christmas. There's no way he could have surprised me with this and it's a gift for both of us actually. He said he wanted to get me the laptop I've been wanting. I told him I could help out and I could pay for the warranty and buy a case for it and any other accessories we might need. So we went today and we only needed the case. We got the Dell Inspirion 14" 4GB memory and 640 Hardrive in peacock blue.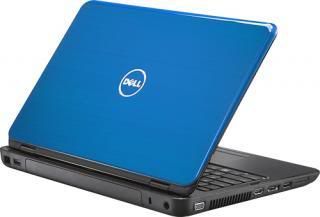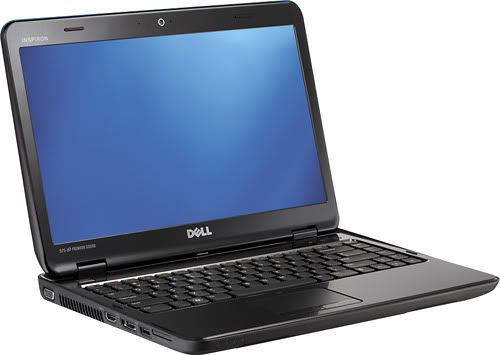 I turned it on and it works. I don't want to use this online too much. Just to get drivers for the programs and sometimes if we are gaming and need to look something up to cheat with our Xbox's. It's mostly for me when I travel so I can work on my art and stories. I also love the case I bought as it has lots of pockets for memory cards, power chord, cables and even my pen tablet for art. We also want to put the Protools on it so Chris can use it to record music since he doesn't like using my computer for that. I hope there's enough memory for everything, but I think there will be. I only want a handful of programs on this anyway. I want:
Illustrator
Photoshop
Sony Vegas
Protools
Intuos Tablet
MS Word
A few of my favorite mp3's.
That's it really. This means I get to retire my
Spongebob bag
and will use this bag whenever I travel or go on jobs with Chris. I can even use this to type for those times I lose my voice. That will be wonderful. I might be able to even take my two cameras in this if I can put them in some of the extra bags safely. I'll have to experiment with that and see. That way I don't need three cases. The only possible problem will be the weight of so many electronics. Ha, I'll be like Penny from Inspector Gadget carrying my "computer book" everywhere. Some of the stuff on that show was ahead of its time and they had no idea it would come true.
I also got a cute orange shaped soap dispenser from ebay that I really like.
I'm very excited. The two most expensive items on my list have finally been obtained. Now all that's left is to get that Sony software from Office Depot and that's nowhere near as expensive as my laptop and camera were.
.
Current Mood:

ecstatic