So here's the story with video at the end of the little wren that got in yesterday.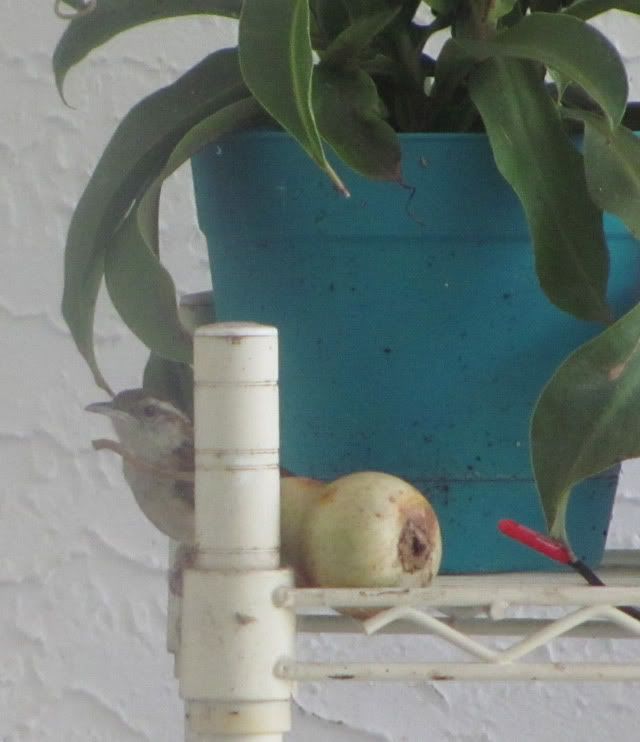 Looks innocent and harmless huh? Don't let that fool you. Little birds like this use that to their advantage. Any budgie owner knows this. I love how cute he is next to my miniature gourd. The rest behind the cut.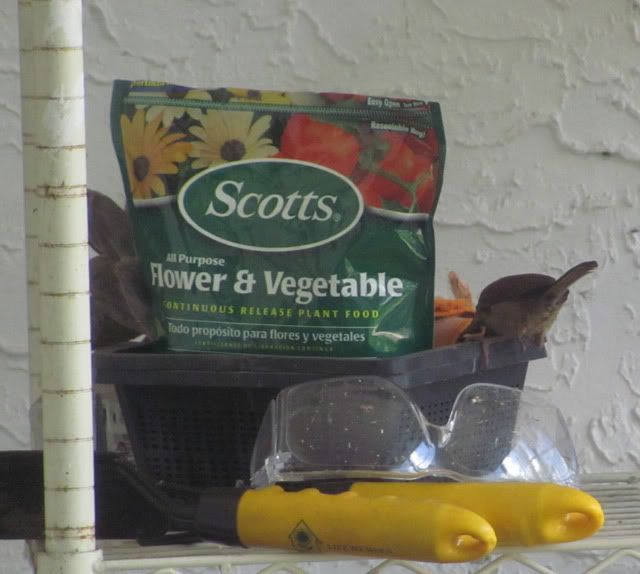 Here he is poking through my stuff. I can just imagine if he had hands he'd be throwing stuff out like a cartoon character throwing clothes out of a trunk.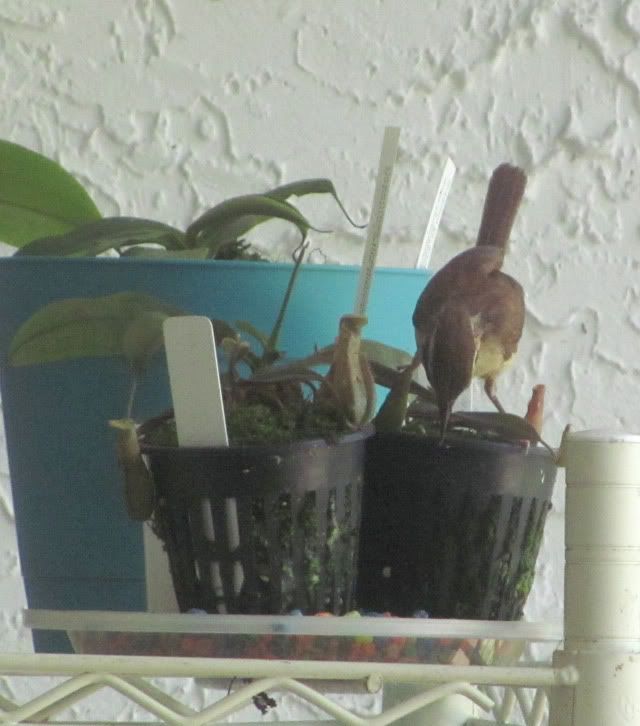 He's on my two Nepenthes albomarinata. These are the ones he tore up when they were outside. Now I know who it was.
The next few can be clicked and enlarged.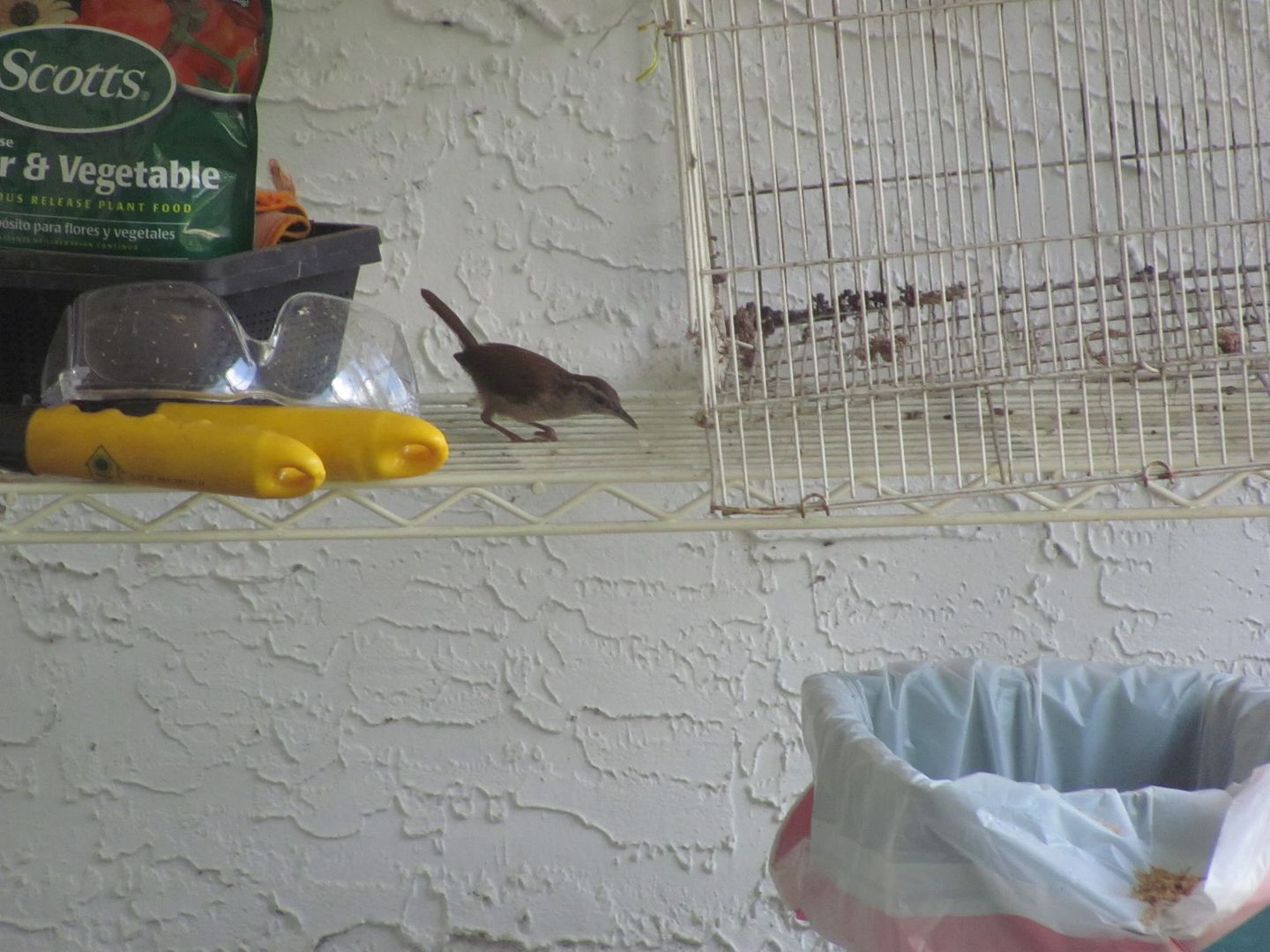 He thought about getting in the garbage.
This is one of my faves. He went through the bars with his wings closed. Looks like he's floating.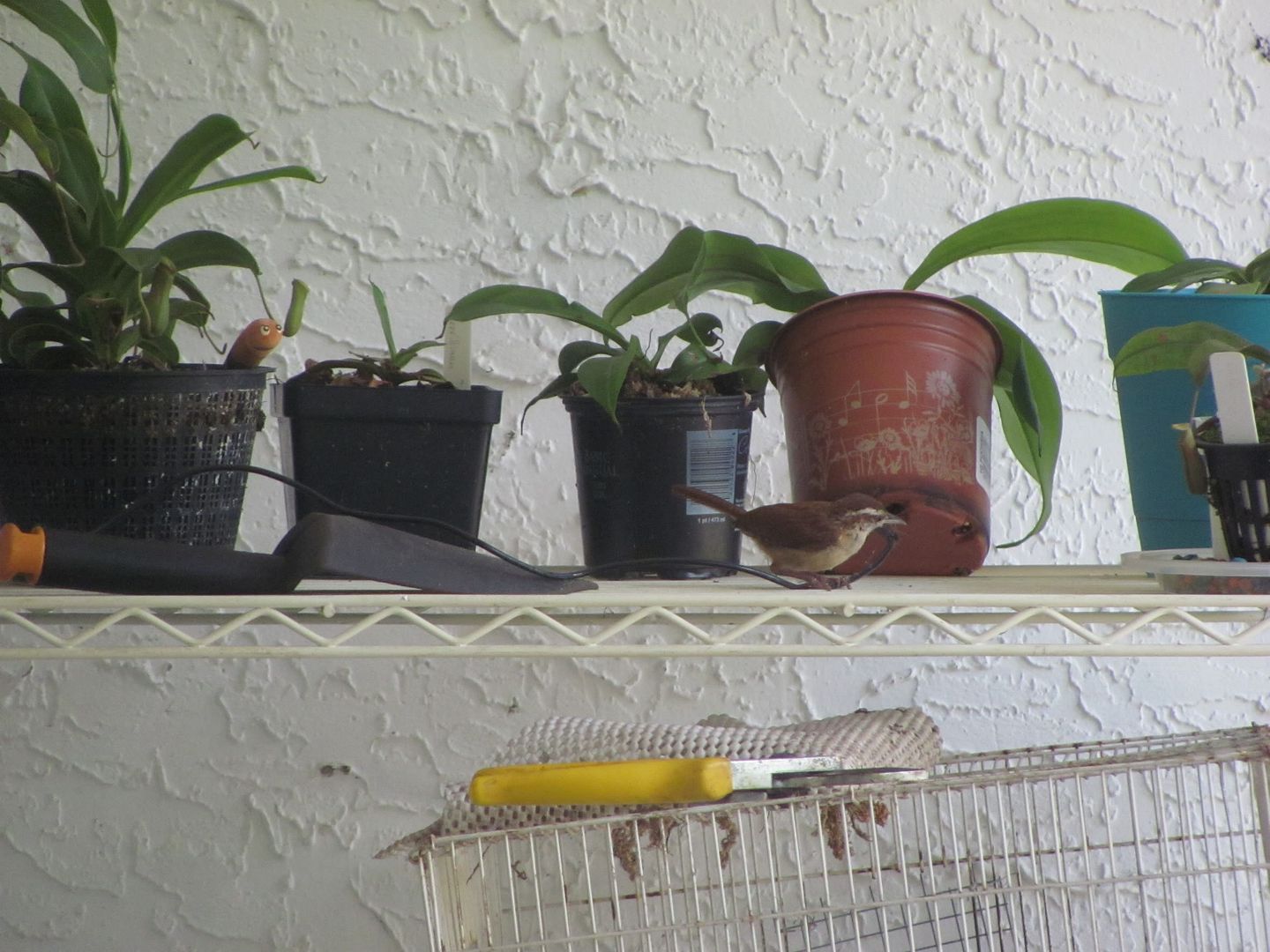 Check out each and every nepenthes plant.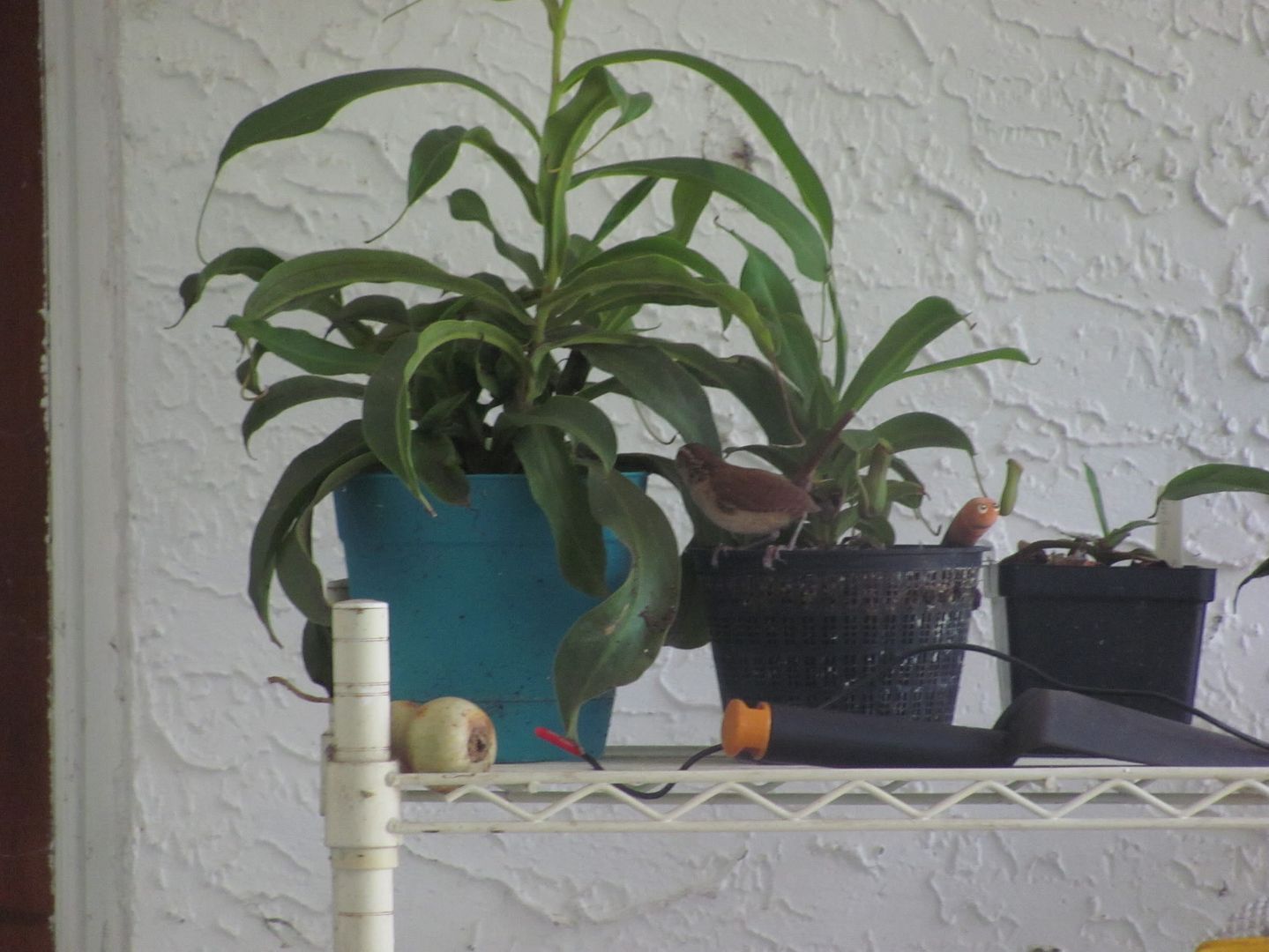 In the middle pot.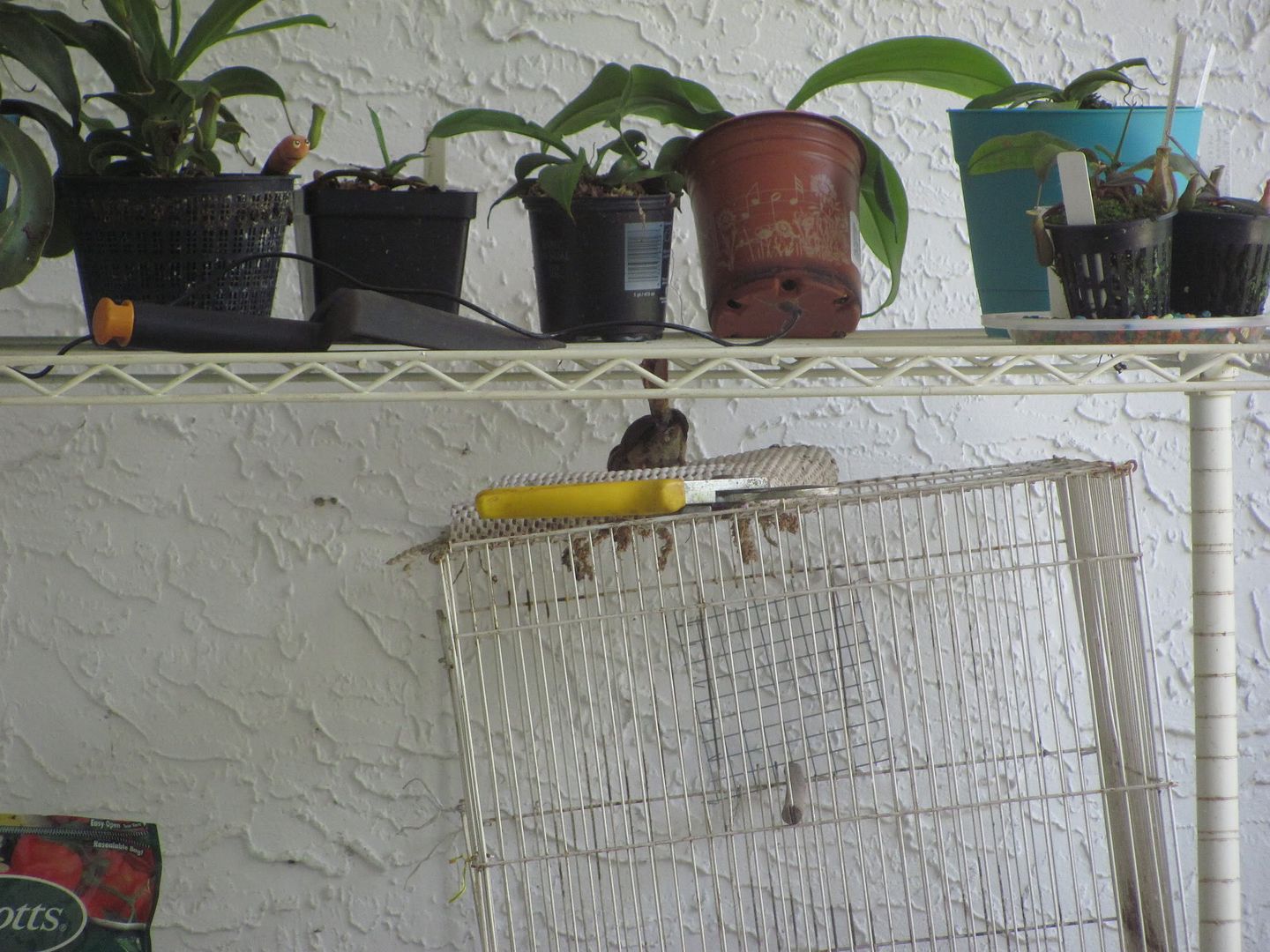 Checking out the cage again.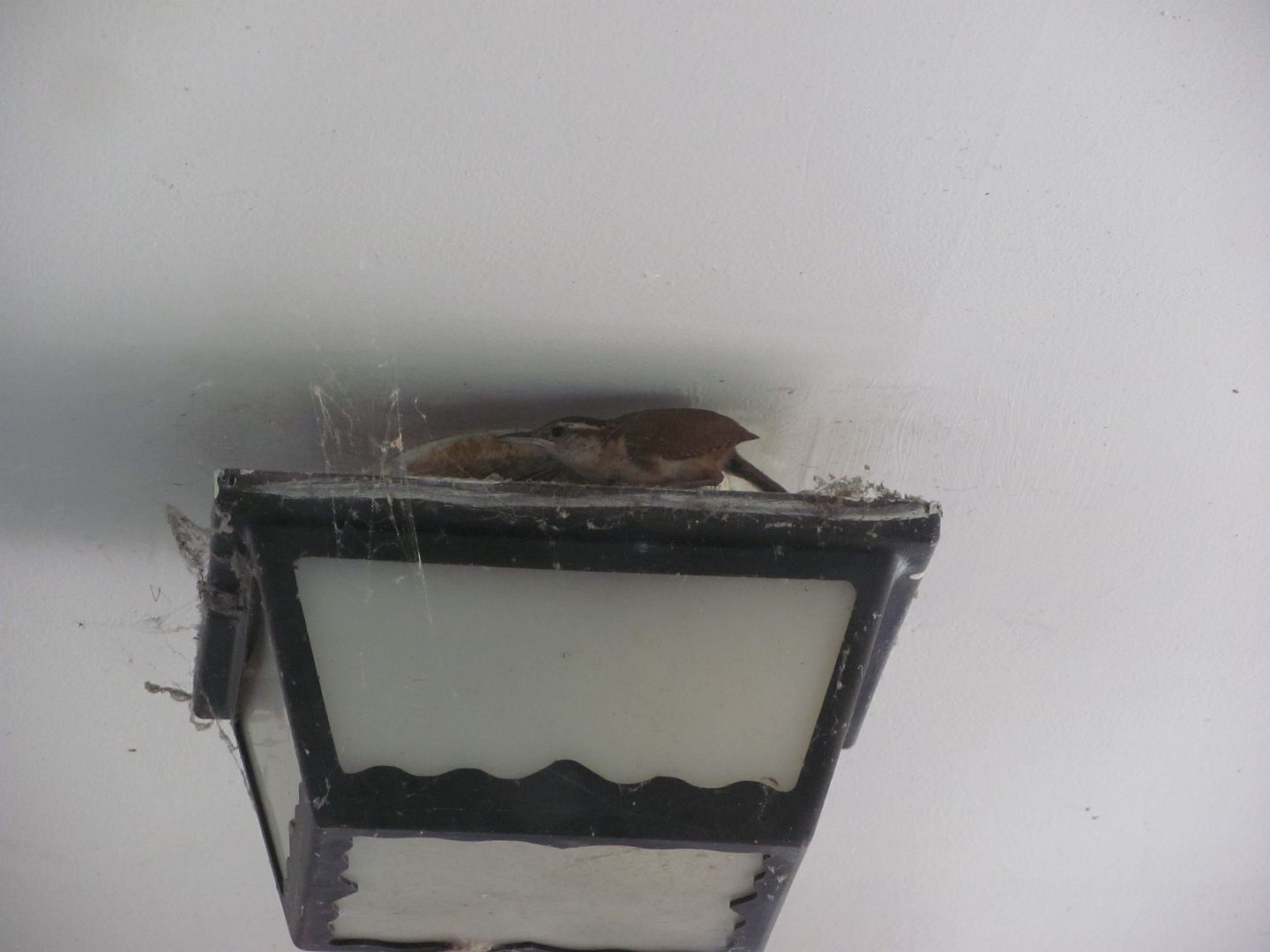 Smooshed up into the lamp. Lots of spiders in there.
There were potter wasp nests on the blades of the fan.
Checking out my tools.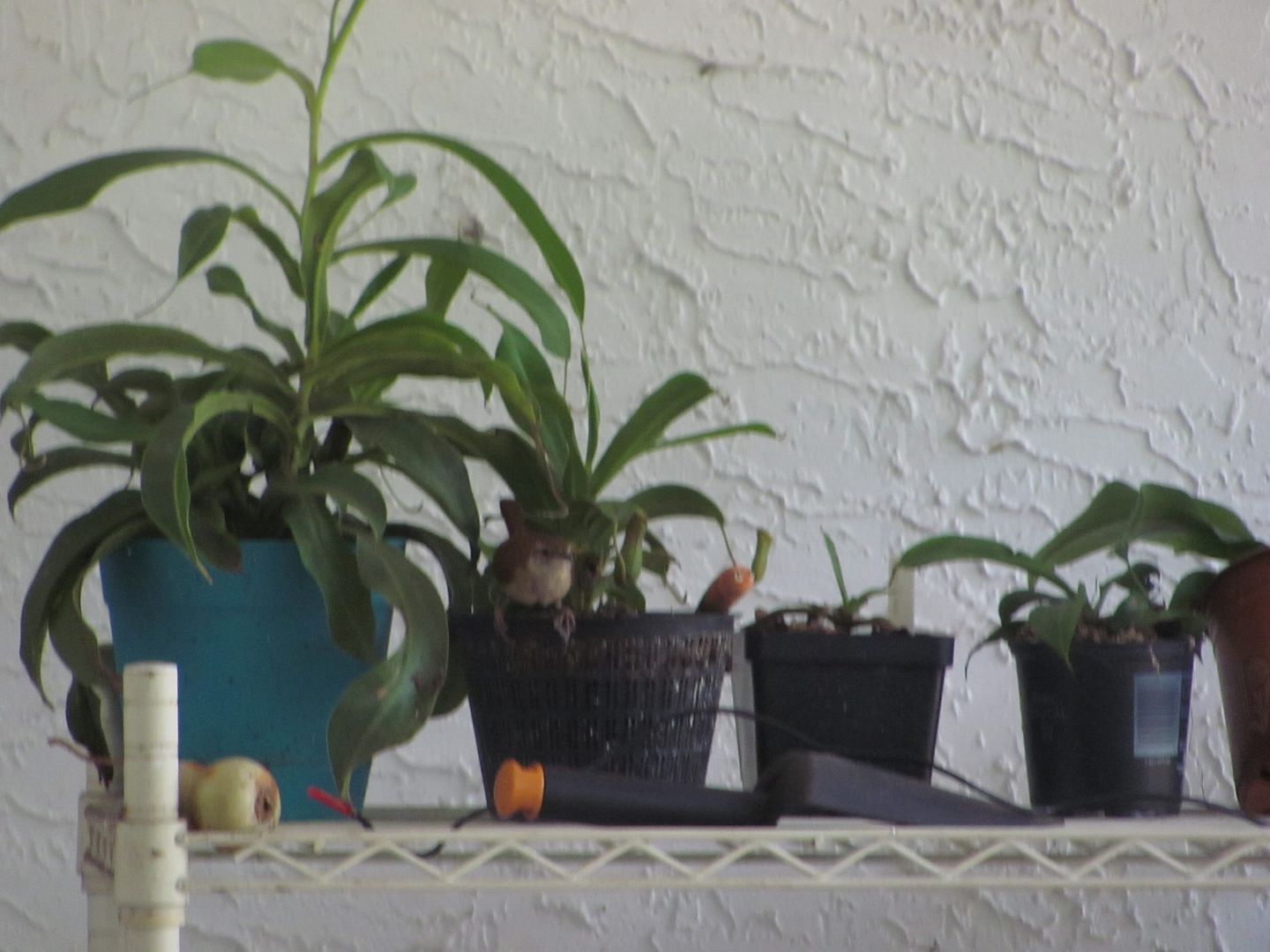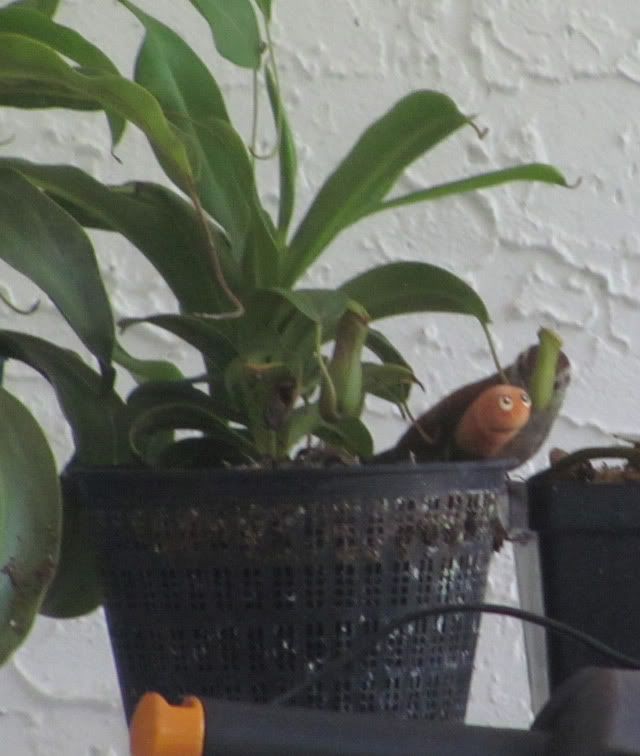 Behind wormie and the pitcher.
Destroying a pitcher. His beak was like a little sword. "Any bugs in there for me?"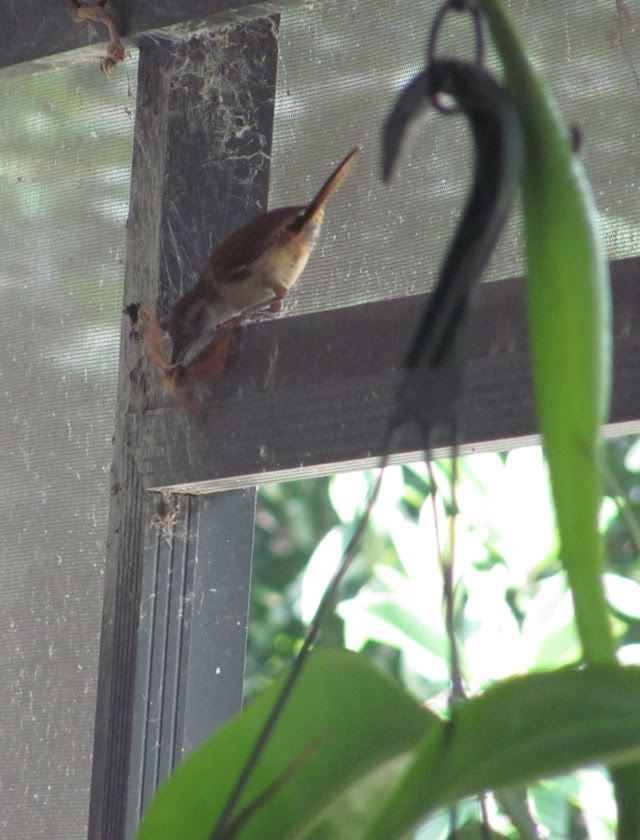 Oh no, my moth! This is where he caught it. It's nearly as big as he is. That will keep him fed all day.
He had it impaled by the head. The moth was struggling the whole time as he flew around with it.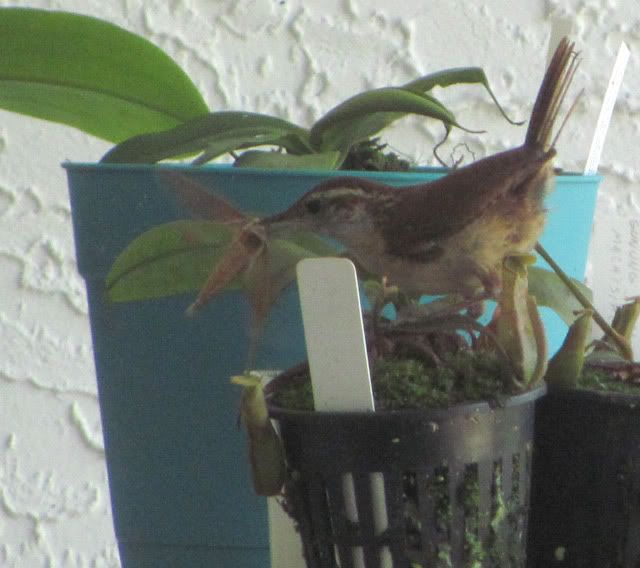 You can see how big the moth is.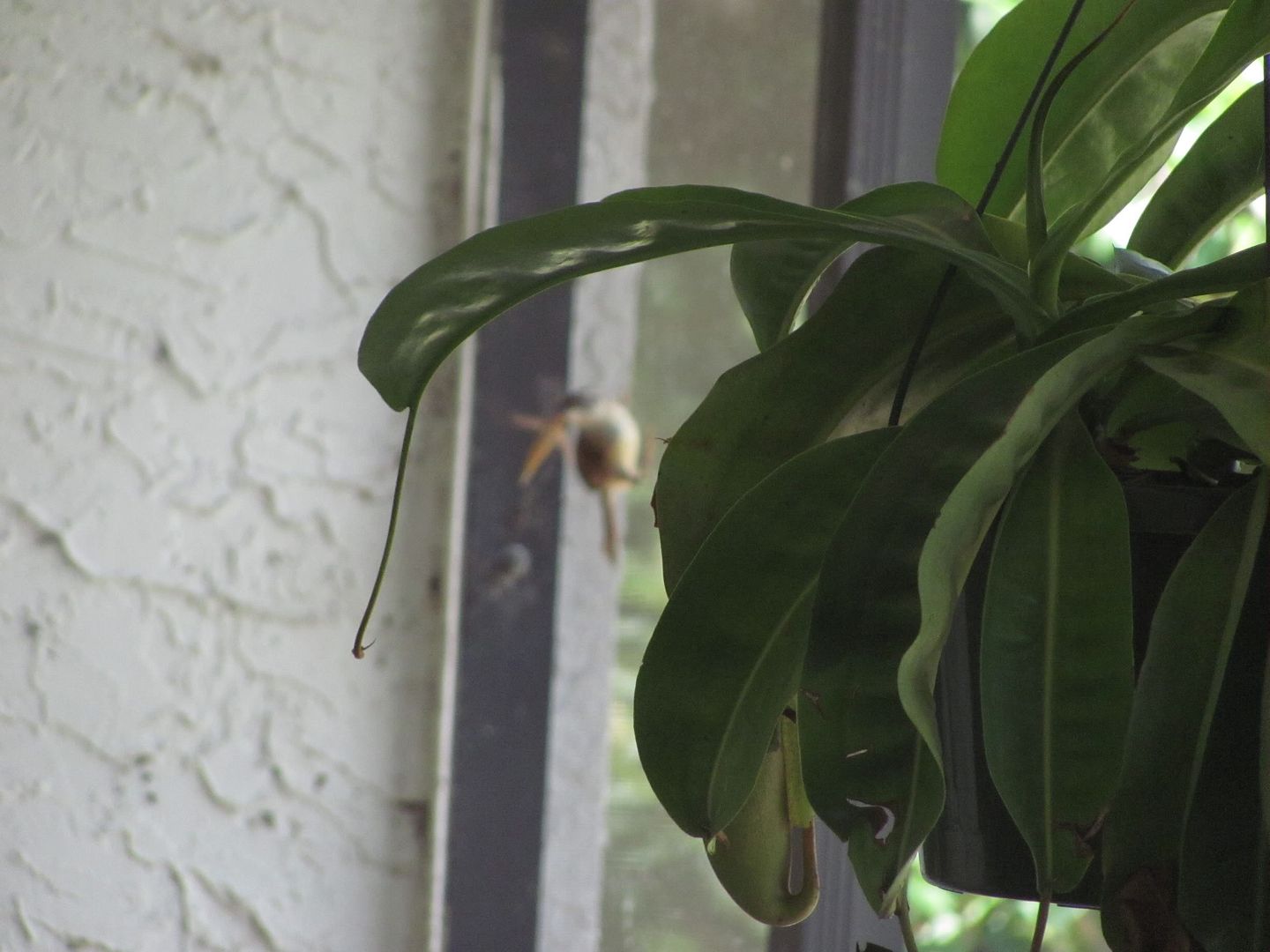 Blurry pic of him on the screen with it. This is the last thing he did then flew out the door to finish the job. I really got the vibe of a T-rex from him and to the insects he terrorizes I'm sure they see him as a scary dinosaur.
.
Current Mood:

amused