I planted 30+ pumpkin seeds in the side yard. Here's hoping some will make it. The chickens have access so they might dig them up and eat them all. It's not where I want to have my main "patch" but I hope some will sprout and make it. Raptor stole some right out of my hand when I was planting. I still have a bunch of seeds to go so here's hoping that I'll get something cool or just have pumpkins and gourds take over the whole yard. Some of the seeds are from 2007 so if they don't make it it's ok and I'll know. But I've collected too many seeds over the years and this will be a neat way to see what's still good.
I got a tiny silver budgie in the mail today. This is so cool check him out!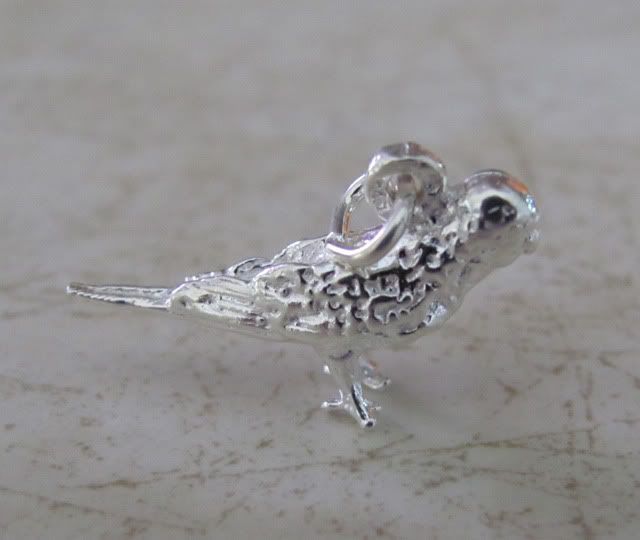 Shiny budgie! His eye isn't black, that's my lens reflecting back. More behind the cut.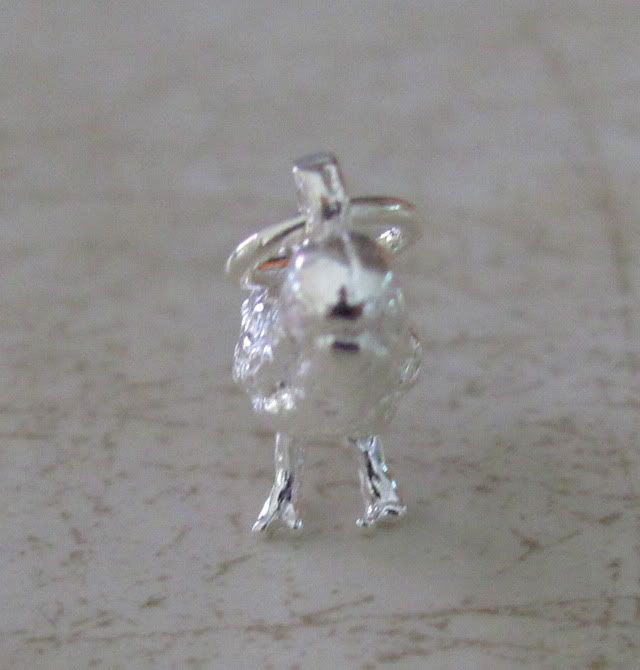 He's solid silver with a purity of .925. That's pretty good. I like my silver to be at least 90% pure. Of course .999 is the best but they don't usually use that for jewelry.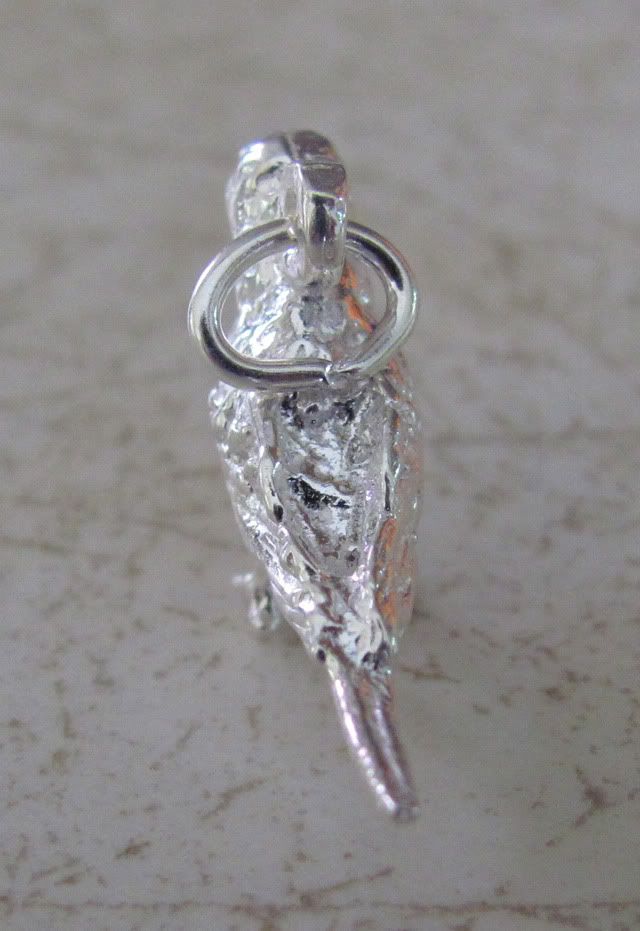 He is really shinny. I could tell right away he was silver.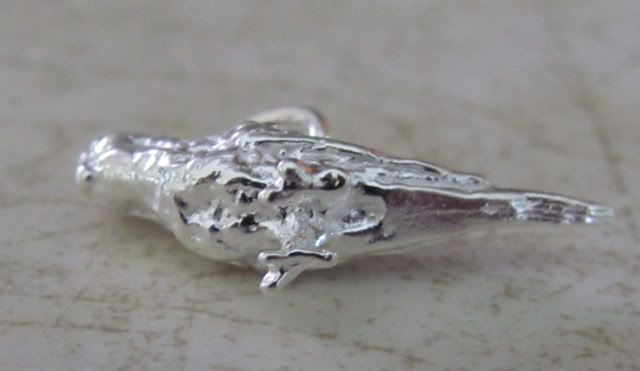 I'm glad he can stand on his feet. He's pretty accurate except for the toes.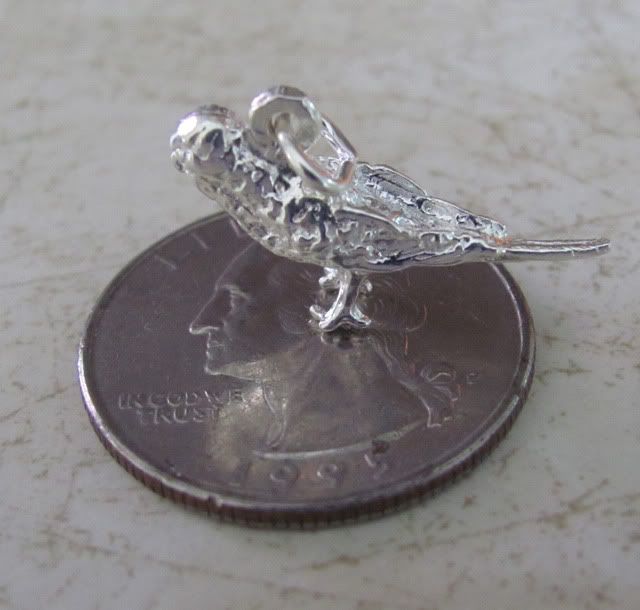 A quarter for size comparison. Yeah he's very small.
This is how he came. There were little "silver" glitter stars in the bag. So cute! I left the vendor very good feedback. It got here fast from having been from Australia and I bought the last one they had.
Chris got me Rio on Blueray/DVD. I'll probably watch it tomorrow. Looking forward to the special features. Perhaps I can draw some of the scenes.
.
Current Mood:

giddy