I've been going on a few jobs with Chris. Things have been going pretty well actually. I'm a little mad at Henrietta. She got into my plants again while I was gone. She knocked over my last N. neoguinensis and ate two picthers it had and the growth tip. But the plant is still alive and will recover. The pitchers were some of the nicest I had of all my nepenthes so it still bothered me. That and the last plant she totally killed was also a neoguinensis. I still need to order another one and replace it. So if I go out before she comes in to lay an egg I'm just going to close the patio door and put the food bowl out there for all of them. Tough. If she has to lay an egg that badly she'll find somewhere. She's too spoiled and bratty. She has no right to destroy my plants just because I leave the house. I will not allow that kind of protest.
I bought some more pavers and I should have enough to set the coop onto so now I can start building that again and keep most of the chickens outside anyway.
The main thing I want to share in this post is that while I was out on a job with Chris yesterday I couldn't believe what I saw. Check this out!
It's Sorath's Sun Staff!! I was freaking out and managed to get these two pics. Luckily we were at a red light but I was worried it would turn green before I could get some decent pics. Well the angle was hard because it was behind us on my side so I had to open the window, stick the camera out and hope I got it. It's at a car dealership.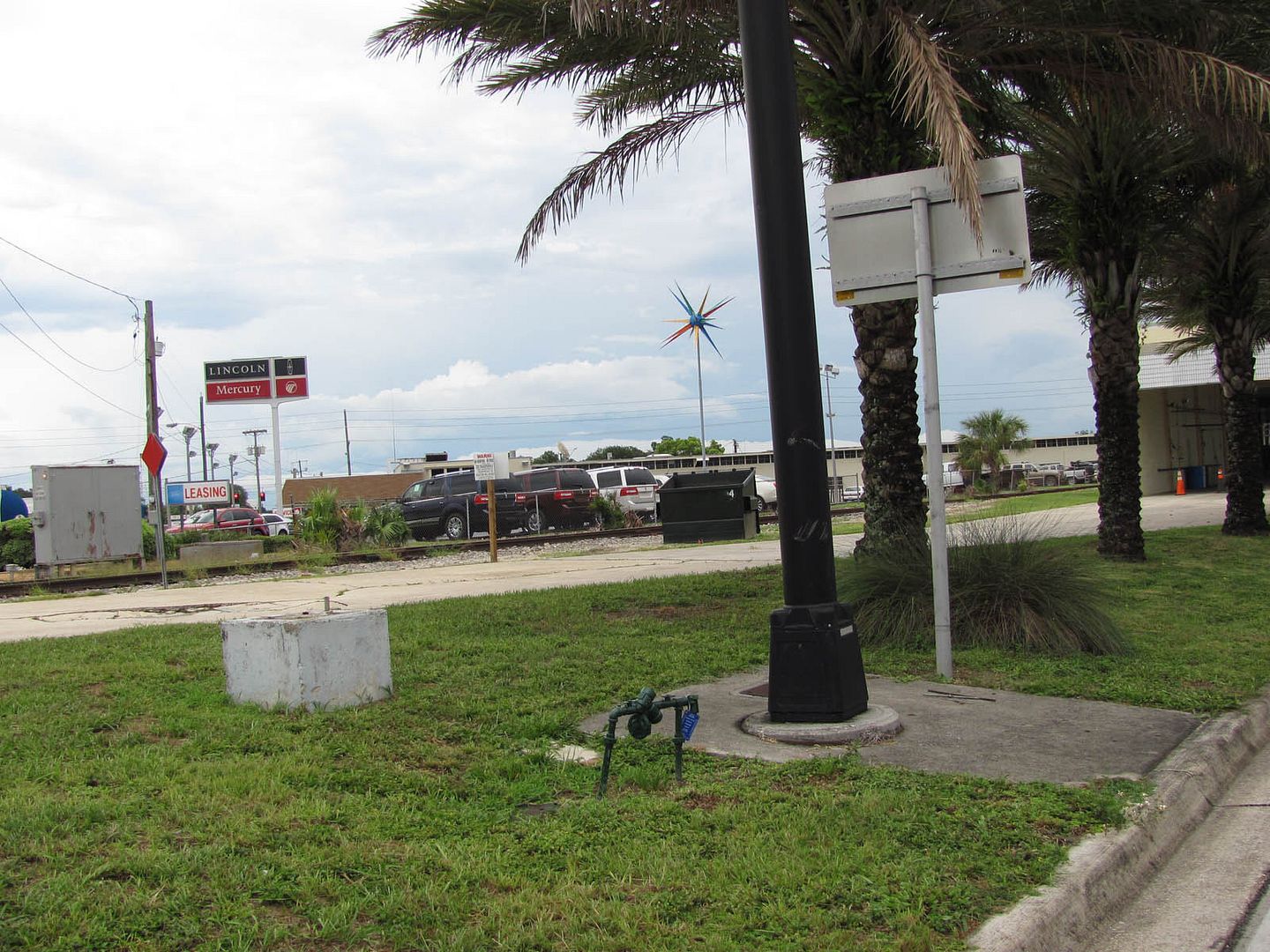 I think this further one looks better because it's in better focus. It has more points than Sorath's staff, his only has 11, but I just couldn't believe how much it looks like his. Check it out.
I told Chris that now I know he's hiding it in plain sight. That really made my day. It looks like it has neons on it so it probably looks cool at night.
Oh btw, once again I put up the oldest known plesiodragon from dragonadopters in my side bar. This way we can watch it change without going there. Again it belongs to Ecco. She always gets the oldest ones some how. I love how on the forums they try to not say who owns what. Really dumb, so I like spoiling it by posting it here. Now I just sit and wait for Google to find this and hope someone does a search hehe.
.
Current Mood:

giddy