Ok people wake up. Where are the rest of you? You know what I think about slacking. This is a funny post you simply must comment on. Finally here are the screen caps of Woody in Saint's Row 2. I'll probably make a video about this soon. I took screen shots from my favorite cinemas and a little from actual game play.
Pretty awesome huh? Big eyes and everything. Pointy nose. It's Woody! Even his clothes are right. What isn't right is his evil personality. It's the best thing to see him out of character. A bunch more behind the cut. There is fake blood so if you're queezy be warned.
Another close up to show his face.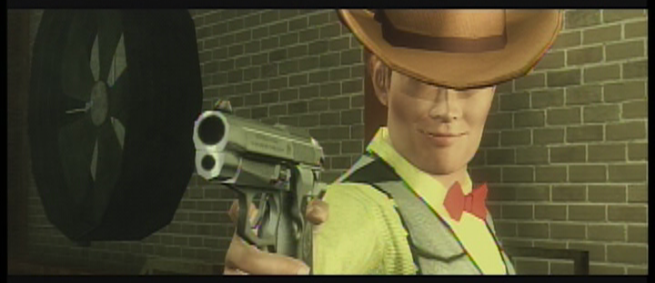 No more screwing around. Woody's pissed. People will finally start listening to him.
Mr. Sunshine is one of his first victims.
Close up to show his outfit.
Julius is another victim. He REALLY feels Woody's wrath.
Gun butt to the face.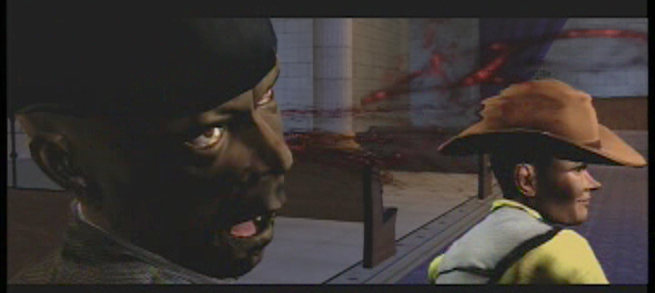 Perfect profile on Woody. There's that plastic nose.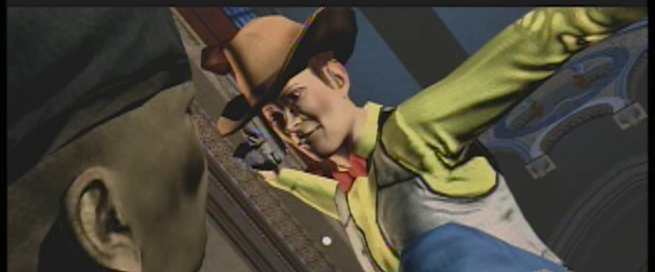 Once his victim is down just beat the crap out of him!
He's enjoying this.
Woody's whole outfit. Mr. Sunshine made the mistake of not staying down.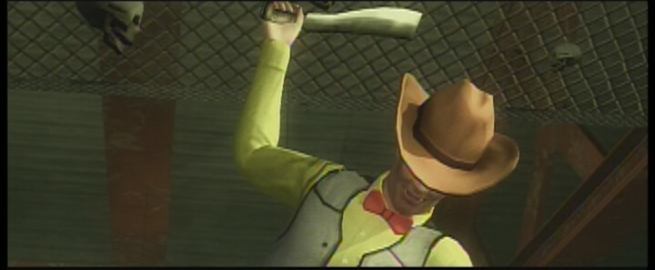 Time for a melee weapon. Woody borrow's a page from Jason Voorhee's book.
Mr. Sunshine looses his head.
Woody does a happy dance. This is now in game footage.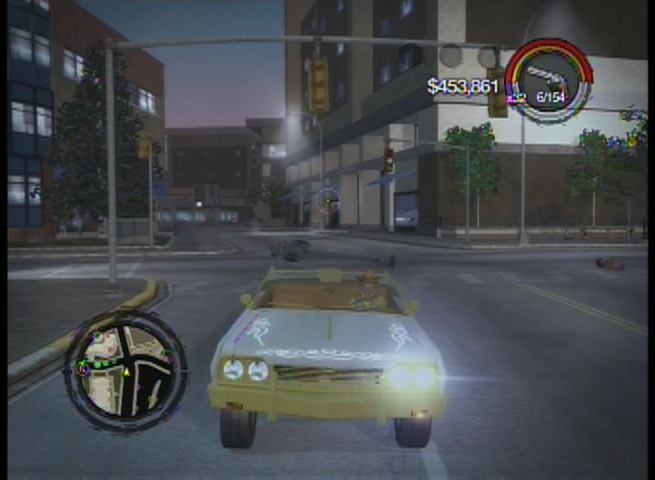 We made this car for him. We thought it was great. Only the bull horns are missing.
Woody with a buzooka.
Boom! There's a new Sheriff in town!
I was laughing while I was getting these captures. I'm slightly annoyed that they came out small. I forgot how to do this and that I don't just have to pick the best quality but I have to pick the screen size and I forgot about that. I'd made all of these when I realized what was going on and didn't feel like searching all the footage again for the perfect scene and do it all over. But I think you get the idea.
.
Current Mood:

amused