I got some cobra lily seeds in the mail today. Remember the cobra lily is basically what got me into this whole carnivorous plant mess in the first place. I tried to save the one that dried up in the cube but wasn't able to. Now I want to grow lots of them. I know they are hard but I think I can do it. I'll try to sprout some normally and some I'll try to grow as tissue cultures and make clones. Speaking of TC, I had my first contamination batch today. Two of my jars grew fungus. One was N. bicalcarata and the other was N. aristolochides. Two out of 24 is actully good but it still bugged me since I always want to get 100%. I was worried that the first time I may have over bleached them, but seems this time I under did it. I really wish my scale from China would arrive already so I can use the other method and measure out what I need.
My Venus Flytrap caught a bug today. I took a pic and put it on my Flickr but it's not very good. It had a beetle by the head and it was kicking its legs around. I'm proud of my little Flytrap's first kill. Too bad you can't keep them indoors. I need a good fly catcher in the house. I've heard sundews are best for that if kept on a sunny window sill. I don't care for sundews actually, but if I get one it would be for practicality. Living fly paper.
I got the swamp cooler that I ordered today. It works. Doesn't cool as much as an AC but it does cool. Chris loves it and has been playing with it. I told him he could have it and put it in his game room until I get the chamber built for the highland plants. But I suspect he's going to just end up keeping it over all. That's ok by me. I don't mind having bought that for him. Besides who knows when I'll finish that chamber. I need to find a way to make room on my work table in the garage and start on that again.
It's been so hot and humid lately. Today was extra humid it was really gross. I could feel the air as I walked. It was like walking through a sponge. Yuck! The morning was overcast but that didn't matter. It didn't help at all. I made a video this morning and my garden is actually coming along quite well.
I finished watching all the episodes of Captain Planet today. That was a lot of fun. I hope they'll release the other seasons soon. A few more Looten Plunder screen caps because I feel like sharing. Behind the cut.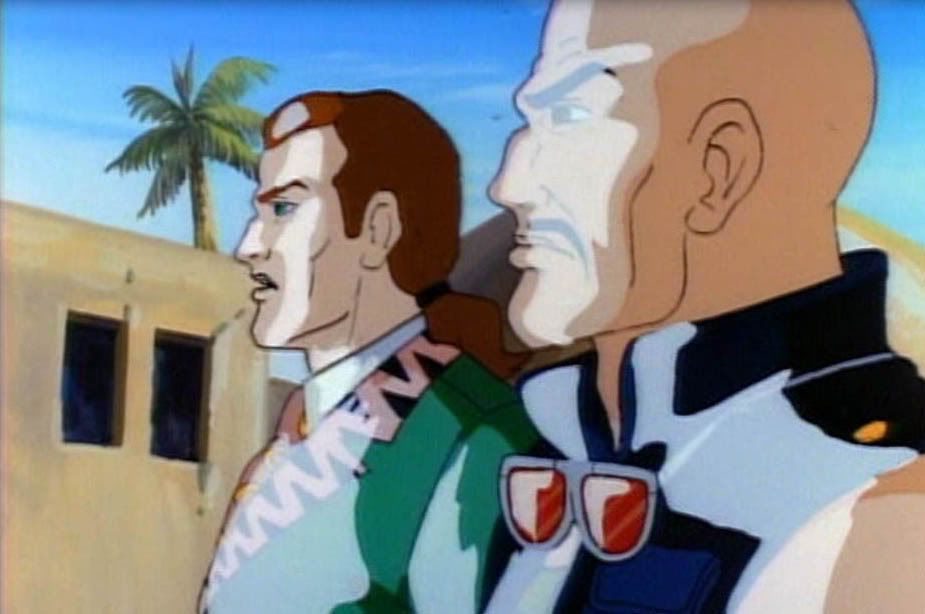 With his henchman Bleek.
Nice three quarter view.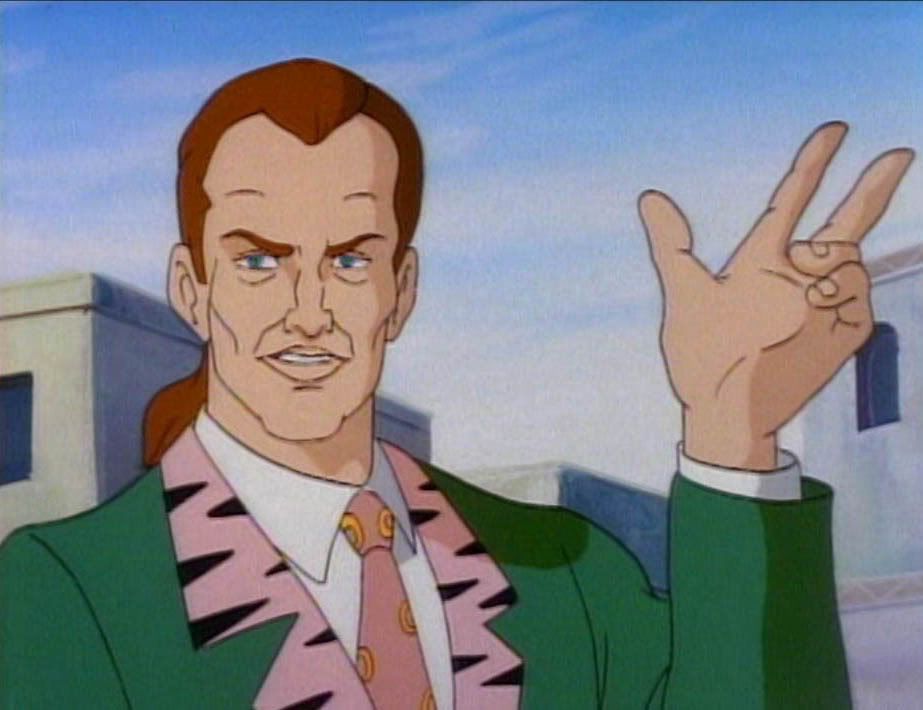 Wave to everyone.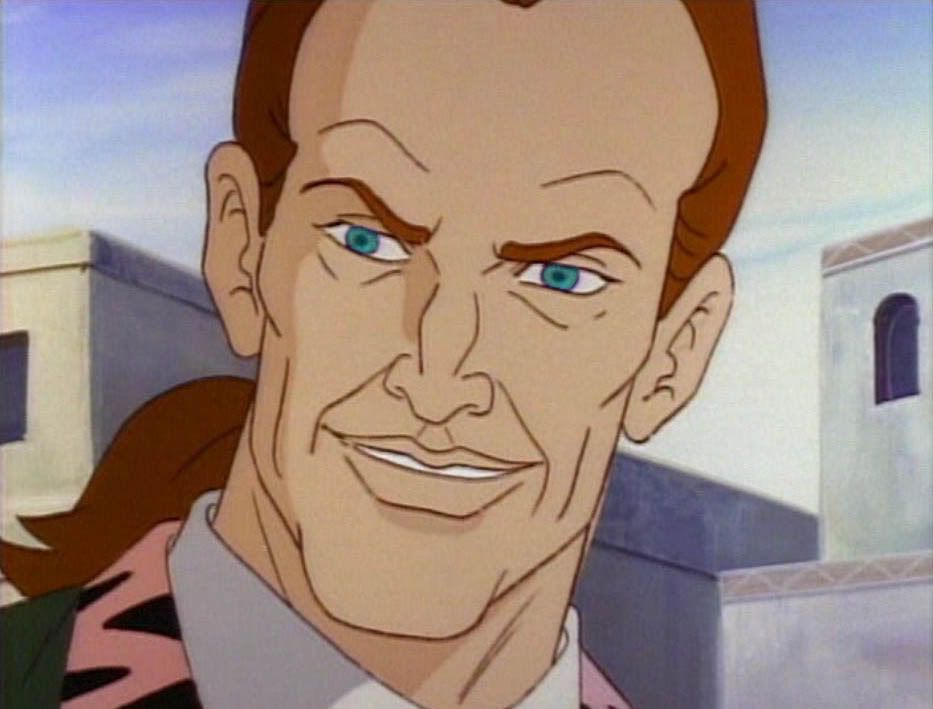 Million dollar smile.
I'm also posting these because they are great references for me if I ever want to draw him again.
Darn it, I wasn't done but there's a storm coming and I should probably turn off the computer. That's all for now.
.
Current Mood:
rushed