I've spent most of today drawing and watching Captain Planet. I feel a bit bad that I didn't draw anything involving my characters, but I did make a pretty awesome drawing none the less. I've had this idea for a while now. Ever since I saw the first episode of Captain Planet with Looten Plunder in it. As a kid I didn't care much for him. He seemed too normal and there was nothing really special about him. Remember a few years back I made a post that I had found my cartoon counterpart and was amazed that I look just like Catra? Well, I couldn't believe it when I saw Luton again that he looks SO MUCH like Chris. I was nearly drooling and haven't felt this way for a cartoon character in ages. Not since my guys came along. As a character he's ok, but my gosh yeah I think he's hot now. So I started thinking, I've got to get him and Catra together so it would be the same as having Chris and Des together. Well today I finally did that. Check this out.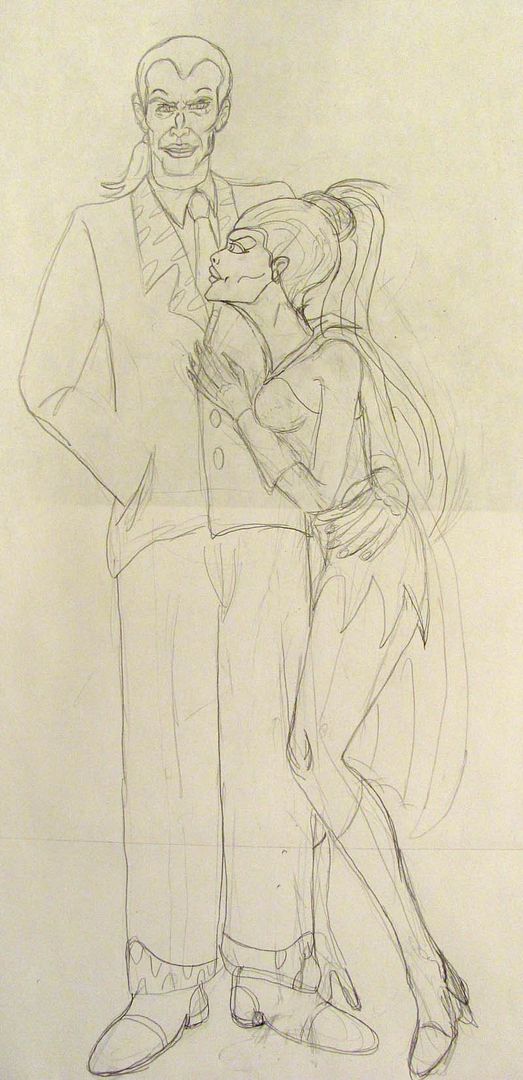 Click for full size.
This was actually very hard for me. First off because I'd never drawn him before and I had a few screen caps to go by for reference. I must have drawn and restarted his face about five times but finally got it. I'm very happy with how he turned out. Catra not so much but then I'm not really good at drawing women. I changed lots of things about her. The main thing is she's not wearing her helmet/mask. In the episode called Magicats you get to see her without it and gosh she really looks like me that way. I think the only differnece is her chin is much longer than mine. And we both have bright green eyes. Looten also has bright green eyes just like Chris. Hurry for shinny green eyes! I made some screen caps of him for those of you that haven't seen him. I'm putting them and the rest of the post behind the cut. Got lazy on Catra's feet, but I didn't care about that really. I just wanted to get her face and head right which I sort of did. I think she's still recognizable and that's the important thing.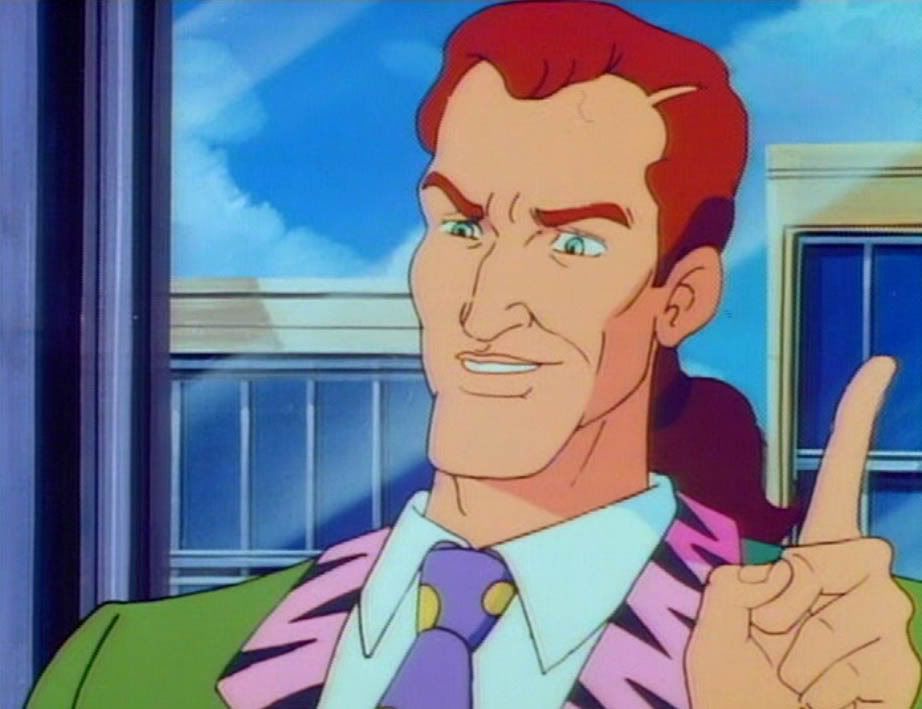 Rawr! Hello handsome.
From the front he really looks like him. Long hair and everything. Hehe, I married Luton Plunder. Coldwin, I'll get a pic of Chris soon and it would be cool if you could do another morph for us.
So I'm almost done with the dvd box set now. I've also started thinking about how would the whole Captain Planet and ring thing work? Is he like a genie or something? Can he go from ring to ring when he's in them even if they are far apart? Are they like rooms and he can chose which one he wants to go to? Or is he in pieces, like his head and torso are in one and his arms and legs are in another. He's got to be able to hear what's going on outside because as soon as he forms he knows what's been going on. Hum, I wonder?
And here's something funny. The villain Sly Sludge looks a lot like Ray from the Ghostbusters cartoon. I don't like him as a villain because he's a wimp and incompetent but I can't help but laugh when I think that Ray dyed his hair dark brown, grew it out, became a garbage man, turned fat and became evil. Hee hee. Ghostbusting didn't do him any favors so he's mad at the world and now wants to trash it. Literally hehe.
Chris was gone all day. We got a bunch of calls at the last minute. I've missed him, but it was cool that he had time to stop by a Michael's and bought me these 2 inch diamonds he'd never seen before. I've never seen them either but he got my favorite colors.
The turquoise is my favorite. I love the 3 inch one that I have. And then the pink is my second fave. It's cool they come in plastic bags. I don't think I want to take them out. He found these I think in Clearwater or something like that. Well that's about it for now.
.
Current Mood:

artistic