Well despite Illustrator being a pain to deal with I got another pic done. I've been working on this since I finished the Solan and Davon drawing.
actipton80
, this is your late Easter gift, part of it anyway, or you can just think of it as a regular gift if you want.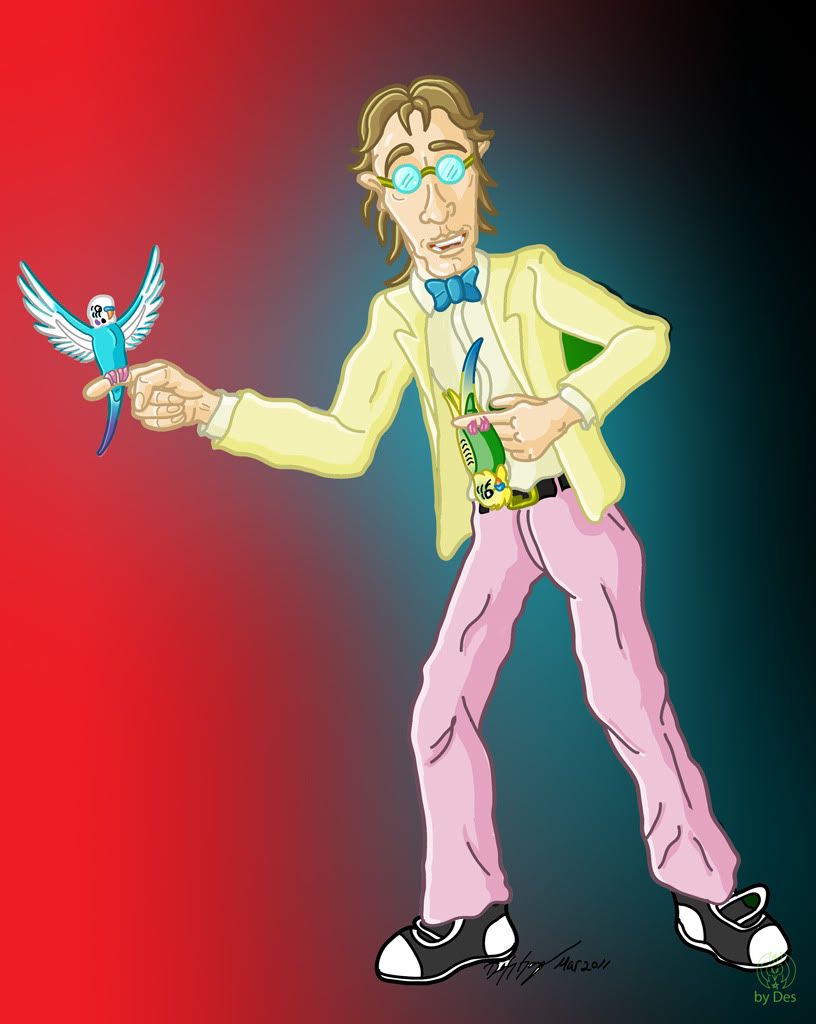 Click for full size.
It's Cope with your budgies Nigel and Rudy. I hope you like it. If you don't like the blue glow I can get rid of it. Or if you just don't like the background I can make it all white easy. Just let me know.
Even though I don't want to I think I need to take a break from art to give my hand a rest now.
.
Current Mood:
pleased