I boiled up two dozen eggs today. The reason was some were old in the fridge and there were about a dozen in that nest I found yesterday in the bushes that were dirty from being...well in the dirt for who knows how long. So those will get fed back to my chickens.
I didn't do much today except work on my art. But I'm very happy to have finished the inking on this drawing finally. I'm still getting used to using different line weights.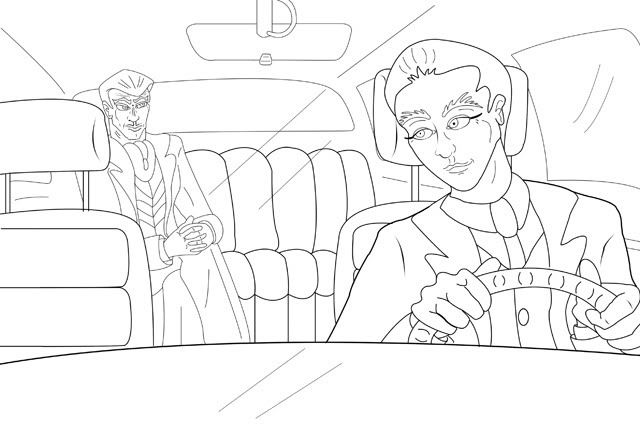 I wonder if Davon is too light? I am going to thicken just his outlines, but since he's far away his facial features at least had to be thinner. Solan I'm very pleased with. I hope I won't have problems with my lines and the magic wand since I inked this one completely in photoshop and it's given me problems before. But over all I'm happy with this and looking forward to coloring it up.
.
Current Mood:
accomplished