What a great day today has been. We were very busy. One major thing we did was burn some of the stick pile that's been piling up over the years. It's a giant pile and we made only a small dent in it, but it's better. If we can keep this up it would be great to clean up the whole yard this way without paying someone to haul away all our junk.
I gave Chris his anniversary gift early. I ordered it a few days ago and have been impatiently waiting for it. Though it's early I couldn't wait to give it to him, and last night I told him I had a gift for him. It came in the mail today and I told him he could open it now or wait until next week. He said he wanted to open it now but felt he should wait for the right day. I told him I didn't care and it was killing me too. So we decided to open it today. Here's what I got him.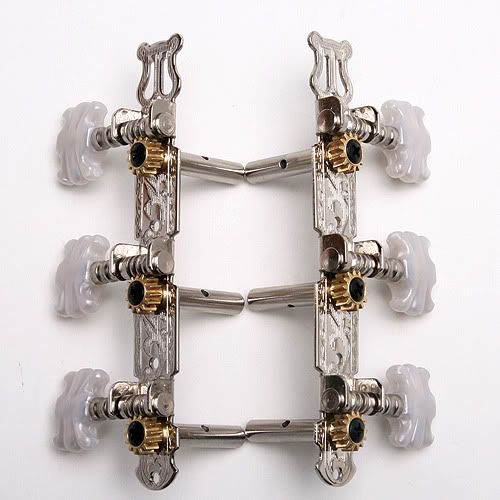 They are tuning pegs for his classical guitar. Years ago he broke the white pearly part on his D tuning peg and he's been tuning it with a pair of plyers. The only thing is he just got new strings for his classical so we'll have to wait until he wears them out. Although they're the wrong tension because the guy at the store gave us hard when we asked for medium and we didn't notice. So it might be sooner. The only thing I'm worried about is that the turny parts that go inside where the strings go are skinniner than on his original ones. I hope it won't be a problem installing them.
I've noticed a glitch on my LJ posts and I hope it's not just me. When I make a post sometimes the replys get lost. It will say there are 5 replys but only 4 show up. I actually double posted today because I thought my response hadn't gone through and it was doing this. I hope none of your replys are getting lost on my journal. They eventually show up hours later. I don't like it and may have to report it to LJ if it keeps up. PM me if you lose your responses completely.
And I'm having a fun time on Flickr. I looked up to see if there was a community for sphinx moths called Sphingidae. There was one called "Shingidae of the World". But I didn't join because I hated all the stupid rules they had. They make it mandatory to put a map showing where you took the pick, you have to always add certain tags and it's by invite only. That's probably the worst thing. I don't know why but it urks me when there's such exclusivity in clubs. I'm no extrovert, but isn't the point of a club to have a large group of people that like the same stuff? Why wouldn't you want as many people to join, or only people that are "good photographers". Pisses me off. The icon community was like this before I got my hands on it. Now it's public and anyone can join because it bugs me that people had to go through all these steps to join and get the icons when they'll see them in others posts and take them anyway. I wonder if that's just part of my personality that doesn't like that type of thing. I'm ranting. Anyway, so I made my own moth community. The awesome thing is I got the name Sphingidae! That's the taxonomic name of the family and makes mine look like the original while adding "of the world" to the original makes it look like they weren't able to get the original name. Getting the family name of a taxonomic group is difficult on Flickr because almost everything has already been made. So I'm glad I lucked out. Aristolochia was taken for the Pipevine plants. That was my original choice. Mine has way fewer rules and hopefully more people will join and it will be more fun because I don't exclude members. But so far I'm the only one there. Hopefully people will find it and it will grow in time. But yeah now I have power in two commuities there which makes me happy. And I have been uploading pics too.
My left middle finger started hurting last night for no reason. I don't know why. I haven't played my guitar in days so it's not that. I'm thinking it's typing and I probably shouldn't be making this post as it hurts when I type. But I can't help it. I'll have to try to not jam the keys down so hard and sacrifice some speed.
Speaking of photos the next batch I want to upload to flickr is of my cup collection. BTW,
Here is my Flickr account
. You can view my photos under my name by clicking Photostream. I have a few of those to share here behind the cut.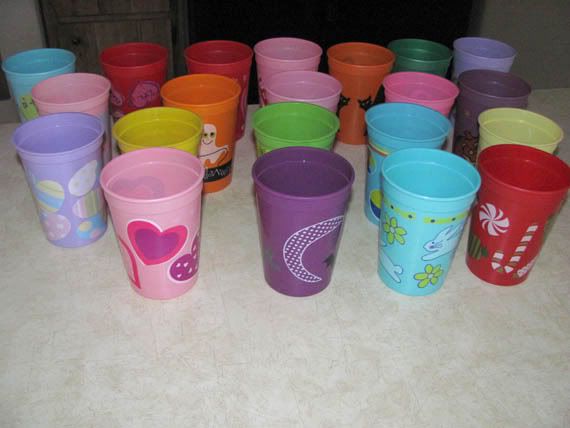 That's my whole cup collection so far. Gee can you guess my favorite holiday?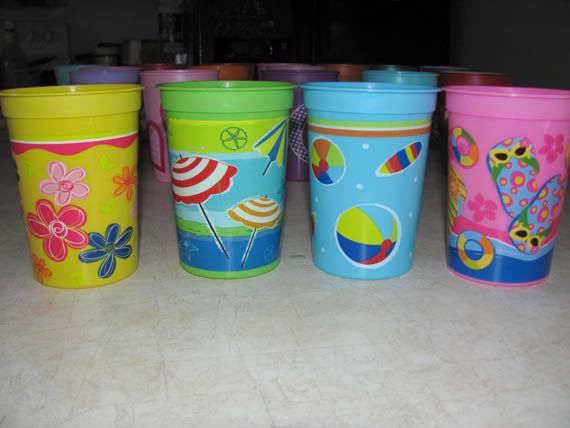 Summer
Easter
Halloween
Christmas. I want more of these, they just made ugly ones last year so I didn't buy them.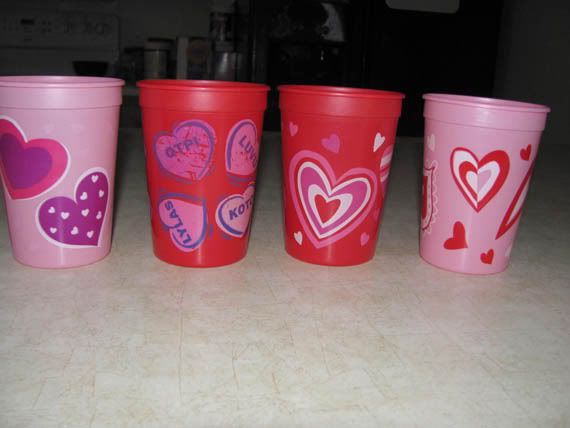 Valentine's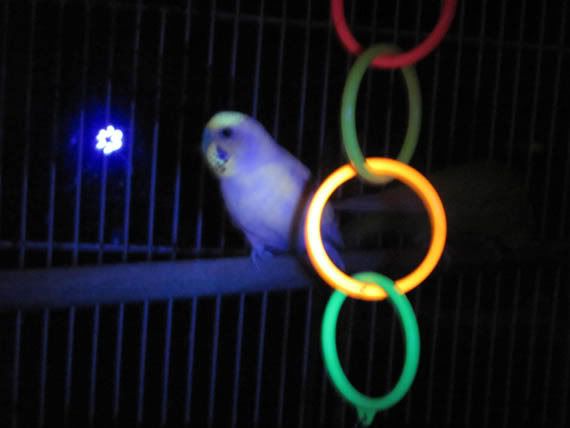 Black light budgie. This is the only still pic that came out decent. I'd like to take more but they are blury because I shake or the budgies move.
.
Current Mood:
dorky