I finished the budgie drawing today.
suzidragonlady
drew this for me. My guitar and me as a budgie playing it. Hum, in a way it's an unofficial collaboration since she drew it and I inked and colored it. The only thing I need is for you to sign it since I had to take your sig out to color it.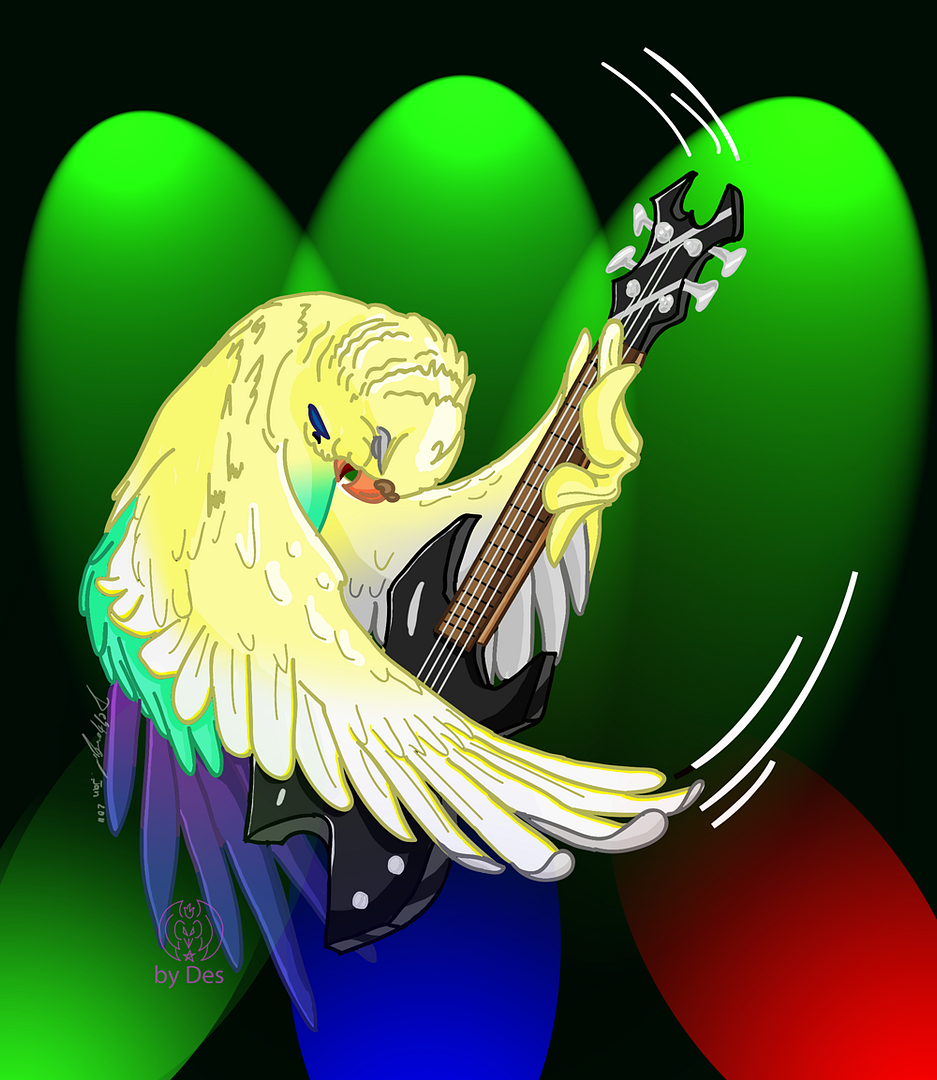 Click for full size.
Made the nose brown since it's a budgie girl. Still had a hard time with the darks and lights. And I wasn't sure what to do with the background and I'm not too happy with the lights not really going over her. I used the filters and have never been good at placing those or knowing which layer to place them on. But other than that I'm pretty happy with her. I think it's funny the first drawings for this year are of rocking budgies.
I forgot about this one order but I got a box of beetle wings in the mail today. They are so beautiful and I might make some into earings. Not sure yet. I'll place them and a few others behind the cut.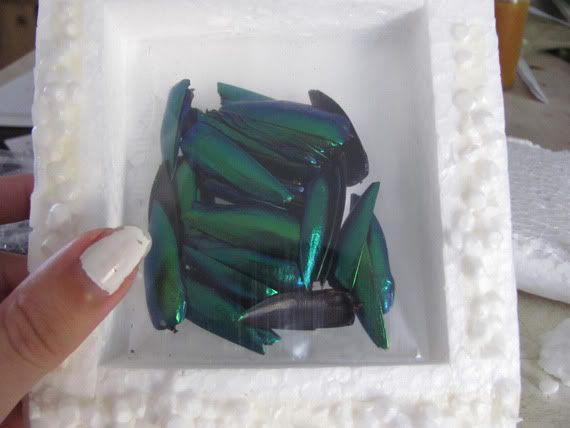 Here's now they came packaged in a styrafoam box. For 50 wings they were very light. They really are jewel beetles. I love these.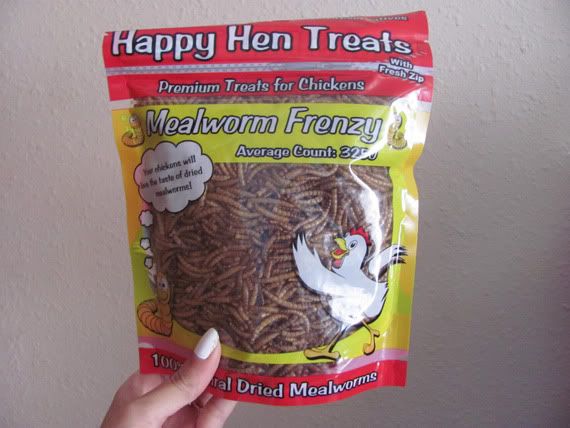 Here's the bag of Happy Hen Treats I got. My girls DO love these.
I'll have to make a video of them eating them and how they come running when I call them.
Chris and I have watched the first two
Child's Play
movies with Chucky in them. Those are so funny and fun. Chucky was inspired by the My Buddy doll that had come out back then. I remember seeing the comercial for those and thinking they were scray. I guess because they were so big and life size it's just wrong.
.
Current Mood:
cheerful