HAPPY HALLOWEEN! Hope everyone is having a good one. Mine started off rather slow. I did chores during the day like mopping and got the house cleaned up a little more. Chris didn't get any calls so after I was done with that I watched him play
Fallout New Vegas
for a while. I've started my own game in that too and made Owen in it already. More on that next post though. Then I started carving the last two pumpkins and I'm quite happy with how they turned out. Here's one of them in the daylight.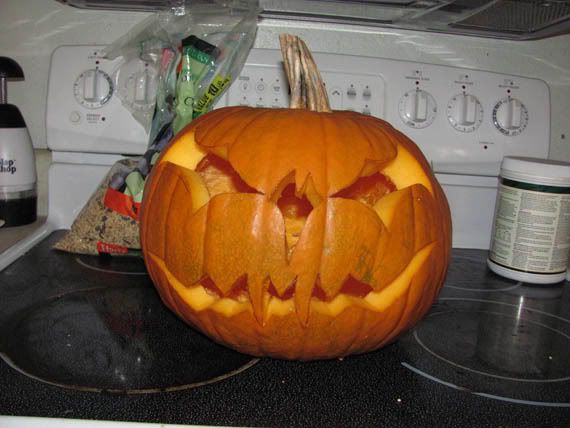 This was inspired by one of the drawings that my friend Killer Pumpkins made. I have my cute pumpkin as the budgie, and I've got a fun silly one so I needed the cool evil pumpkin too and this is it. Lots more pics behind the cut and a video.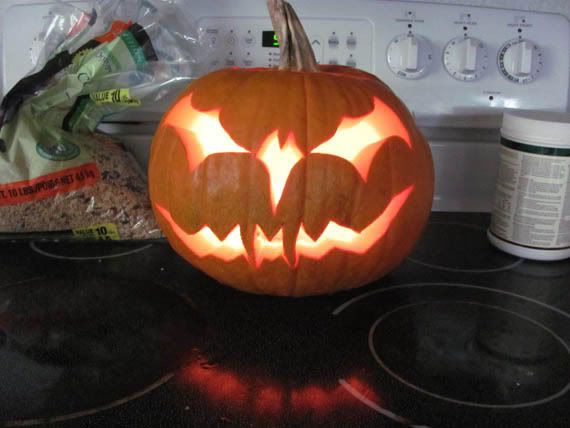 Here it is with the candle in it.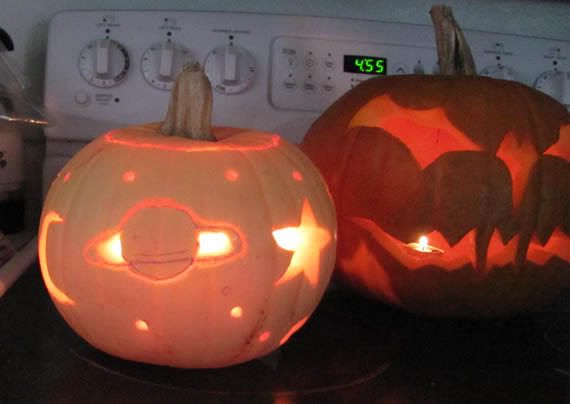 My space pumpkin. I like this one so much. It's the most fun of the pumpkins and when you spin it it casts the shapes on the wall. This is my favorite side with Saturn. This was hard to make so I'm happy it turned out so well.
A shooting star and a rockt.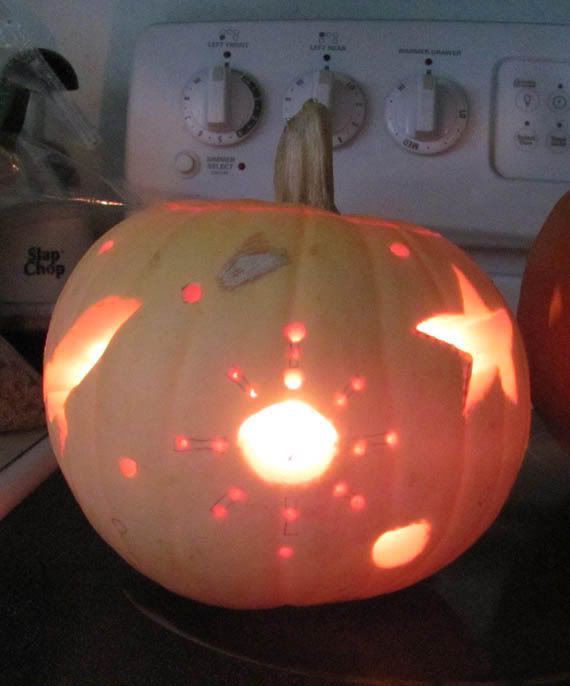 The sun.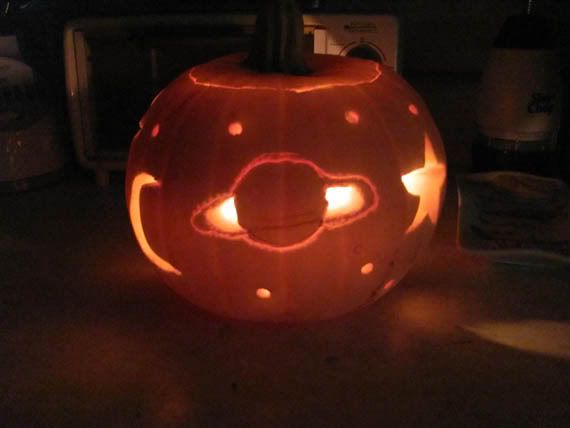 A better view of Saturn and the moon.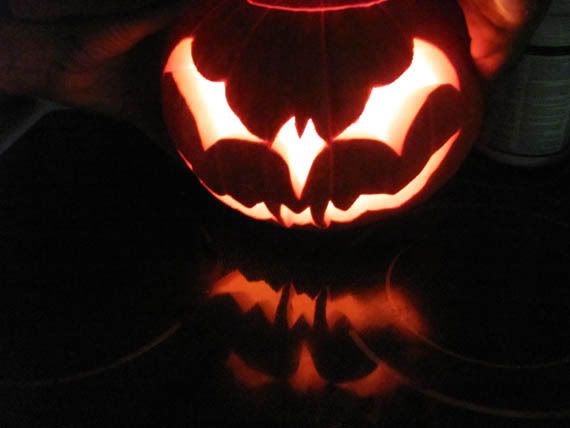 Evil pumpkins rock!
A tiny glittler pumpkin in blue and gold.
A purple and gold pumpkin with two warty gourds in the background. So much seed saving this year from all the pumpkins and gourds I bought.
And my video of the pumpkins and my ghost lights.
.
Current Mood:
cheerful