So Chris got me some really cute Ghost Lights at Sam's Club yesterday. I pulled them out of the box and set them up right away. What's awesome is they have several settings and I can't decide which type of flashing I like the best yet. Here's what the box looks like.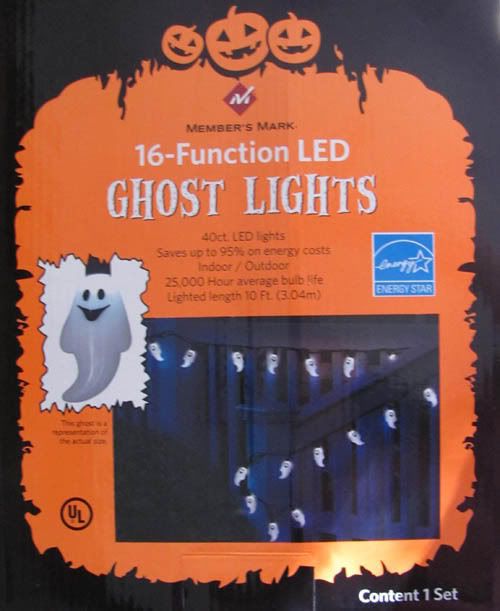 Sadly one ghost was missing so I'll call the company today and see if they can send me a replacement. That would be nice. Two more pics behind the cut.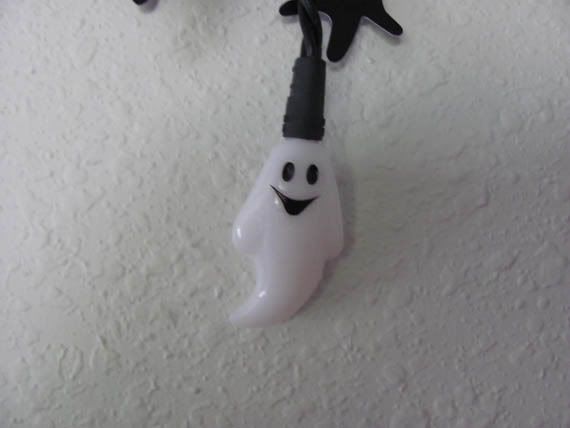 These are so cute! They had pumpkin ones too, but the ghosts were cuter I think. I want to get the pumpkin ones later. Such a happy face. For those of you that read my dream journal, I think it was these little faces that inspired the dream of the long white pumpkin.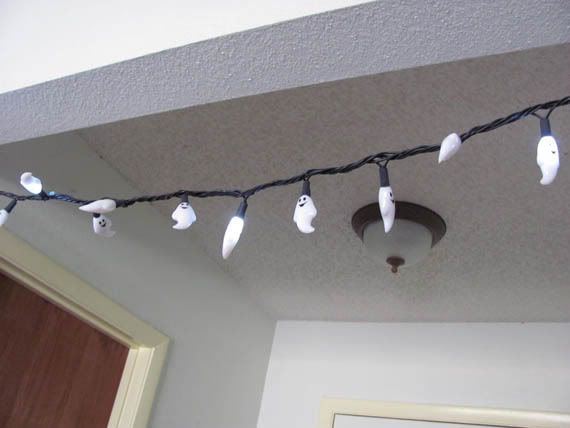 This was taken in the day so you can't tell which ones are on. But this is at the entrance to the front door. I think you can tell some of them are glowing.
Chris has been playing
Fallout New Vegas
and I've been enjoying watching that. Since I'm playing RDR all this western imagry is really floating around in my head and it's no wonder I've been dreaming about deserts and Mexico and stuff like that too. I was thrilled that one of the plants in Fallout is the Buffalo Gourd. I actually have real seeds for those and look forward to growing some next year. I'd like to start some now but I don't know how much longer we'll have warmth. Also, watching him play is rekindling my love of Deathclaws and I'm thinking about drawing them again or working on the story I never finished last year. I'm also thinking of possibly finishing Fallout 3 which I never did or also starting the Batman game.
.
Current Mood:
happy